$27.99
AUD
Category: Anthologies
The bestselling author of Find Me and Call Me by Your Name returns to the essay form with this collection of thoughts on time, the creative mind, and great lives and works.
$35.00
AUD
Category: Anthologies
Joseph Furphy wrote the Australian literary classic, Such is Life, in 1903, under the pen name of 'Tom Collins', slang for 'a tall story'. With its unreliable narrator travelling the countryside and telling the stories of the people he meets, the alias was certainly appropriate. His brother John, a blac ksmith, created agricultural implements in Shepparton, most notably the water carts used by Australian troops during the First World War. Around these carts, stories were told, legs were pulled, rumours gathered momentum, and the term 'furphy' became part of the Australian lexicon. The Furphy Literary Award, established in 1992, became a national competition for the first time in 2020. Over 800 writers – from the established and experienced to the fresh first-timers – took up the challenge to tackle its topic of 'Australian Life'. The Furphy Anthology 2020 features the sixteen short stories judged to be the best of the best in this year's competition. This anthology includes well-known writers such as Cate Kennedy, Jenni Marazaki, Mira Robertson, Roby Todd and Jean Flynn, and emerging writers, including Ya Reeves, Thomas MacAllister, Luke Martin and Sue Osborne. They draw on their Australian experience. They've written about huge Murray cod and a dancing neighbour, naval tragedies and buck's night shenanigans, old bush tailors and beekeepers, a city rendezvous and catastrophic bushfires, an incident on a school bus and a Vietnam veteran who paints to find peace. And more. Who doesn't love a story – or a furphy, perhaps? ...Show more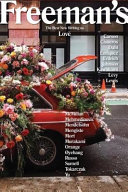 $24.99
AUD
Category: Anthologies
The latest instalment from 'a powerful force in the literary world' (Los Angeles Times) Freeman's turns to one of the greatest elevating forces of life: love.
Kink
by Garth Greenwell & R.O. Kwon eds.
$29.99
AUD
Category: Anthologies
Kink is a groundbreaking anthology of literary short fiction exploring love and desire, BDSM, and interests across the sexual spectrum, edited by lauded writers R.O. Kwon and Garth Greenwell, and featuring a roster of all-star contributors including Alexander Chee, Roxane Gay, Carmen Maria Machado, and more.Kink is a dynamic anthology of literary fiction that opens an imaginative door into the world of desire. The stories within this collection portray love, desire, BDSM, and sexual kinks in all their glory with a bold new vision. The collection includes works by renowned fiction writers such as Callum Angus, Alexander Chee, Vanessa Clark, Melissa Febos, Kim Fu, Roxane Gay, Cara Hoffman, Zeyn Joukhadar, Chris Kraus, Carmen Maria Machado, Peter Mountford, Larissa Pham, and Brandon Taylor, with Garth Greenwell and R.O. Kwon as editors. The stories within explore bondage, power-play, and submissive-dominant relationships; we are taken to private estates, therapists' offices, underground sex clubs, private estates, and even a Victorian-era sex theater. While there are whips and chains, sure, the true power of these stories lies in their beautiful, moving dispatches from across the sexual spectrum of interest and desires, as portrayed by some of today's most exciting writers. ...Show more
$29.99
AUD
Category: Anthologies
Selected and introduced by Liz Byrski Contributors- Anne Aly, Nadine Browne, Nandi Chinna, Claire G. Coleman, Carrie Cox, Eva Cox, Sarah Drummond, Carly Findlay, Goldie Goldbloom, Rafeif Ismail, Margot Kingston, Jay Martin, Meg McKinlay, Olivia Muscat, Mihaela Nicolescu, Renee Pettitt-Schipp, Fiona Stan ley, Victoria Midwinter Pitt, Jane Underwood and Julienne van Loon. This book is the result of what happened when Liz Byrski asked twenty Australian women from widely different backgrounds, races, beliefs and identities to take up the challenge of writing about rage. The honesty, passion, courage and humour of their very personal stories is engergising and inspiring. If you have ever felt the full force of anger and wondered at its power, then this book is for you. ...Show more
$19.99
AUD
Category: Anthologies
'Think not that dreams appear to the dreamer only at night, the dream of this world of pain appears to us even by day.' In this book, famed author Lafcadio Hearn presents 14 fascinating stories — including deathless ghosts and yokai, local folklore and haunted places, as well as Buddhist traditions. Thi s edition includes a new foreword by Michael Dylan Foster which explains the book's importance as a Japanese cultural and literary classic. The Japanese have two kinds of ghosts in their folklore — the spirits of the dead and the spirits of the living. In Ghostly Japan examines both and, in the process, offers a fascinating window into Japan's supernatural and spiritual world. The 14 stories include:Fragment — A young pilgrim encounters a mountain of skulls and is shown a terrible truth Ingwa-banashi — On her deathbed, a dying wife bequeaths to her young rival a sinister and horrific gift A Passional Karma — A spectral beauty transcends death to return for her handsome samurai lover Story of a Tengu — A priest saves the life of a Yokai monk and is granted a wish, but the outcome is not as expected While some stories contain spine-tingling imagery, others offer looks into Japan's rich culture and folklore. "Bits of Poetry" offers an engaging study on the nation's fascination with verse, "Japanese Buddhist Proverbs" explains the meaning of several traditional Zen Buddhist sayings and "Incense" examines its use in rituals to summon and banish spirits. Whether you're interested in classic ghost stories, or simply want to enjoy the prose of a legendary writer, In Ghostly Japan affords countless delights. ...Show more
$24.99
AUD
Category: Anthologies
Guest-edited by Isabella Tree, author of Wilding, this nature issue touches on every continent in the world and features award-winning writers, expert scientists and activists from the frontlines of the climate crisis.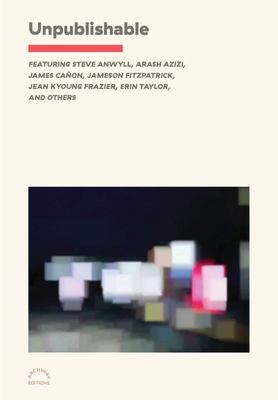 Unpublishable
by Chris Molnar (Editor); Etan Nechin (Editor)
$27.99
AUD
Category: Anthologies
"Being alive is just microdosing death."   Collected works from the notorious Brooklyn reading series, from notable and emerging writers alike.   A famed underground reading series at POWERHOUSE Arena in Brooklyn, organized by Chris Molnar and Etan Nechin, Unpublishable draws hundreds of devotees e ager to hear from authors known and unknown as they share their most unusual, unexpected and unpublishable work.   It is a home and meeting place for "writing that excites you, that scares you, things that you delete from your browser history. The piece you can't submit but can't stop thinking about either, burning a hole in the bottom of your desk drawer. Writing from any genre that is uncharacteristic, outr , or offending of sensibilities, that is impossible to place or be published in some fashion."   Writers from a range of cliques and communities participate, giving striking and unusual performances. Each event includes a chapbook of pieces read, and this anthology collects them together for the first time. Unpublishable has now become Archways, an even more hotly attended reading series which is the lifeblood of this imprint, and the barrier-defying ethos it represents is a critical part of Archway Editions' DNA.   Contributors include Mary Boo Anderson, Daphne Palasi Andreades, Steve Anwyll, Hratch Arbach, Arash Azizi, James Ca on, Nifath Karim Chowdhury, Jessica Denzer, Naomi Falk, John Farris, Jameson Fitzpatrick, Caitlin Forst, Jean Kyoung Frazier, Chris Gonzalez, Evan Gorzeman, Mina Hamedi, Brent Kite, Jason Koo, Noah LeBien, Anya Lewis-Meeks, Chris Molnar, Etan Nechin, Nicodemus Nicoludis, Kate Olsson, Erin Taylor, and Joanna C. Valente. ...Show more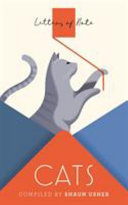 $14.99
AUD
Category: Anthologies
An irresistible feline-themed selection of letters from the curator of the globally renowned Letters of Note website.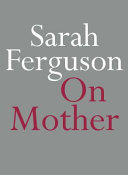 $14.99
AUD
Category: Anthologies
A mother's love over decades and across continents. The sudden death of Sarah's mother reveals their relationship with poignant clarity and shows her the individual who existed beyond motherhood. A reflection on mothers and daughters.
$34.99
AUD
Category: Anthologies
An anthology of essays by twenty-four Australian women, edited by Helen Elliott, about the many aspects of being a grandmother in the 21st century. It seems so different from the experience we had of our grandmothers. Although perhaps the human essential, love, hasn't shifted much? In thoughtful, provok ing, uncompromising writing, a broad range of women reflect on vastly diverse experiences. This period of a woman's life, a continuation and culmination, is as defining as any other and the words 'grand' and 'mother' rearrange and realign themselves into bright focus. The contributors- Stephanie Alexander, Maggie Beer, Judith Brett, Jane Caro, Elizabeth Cheung, Cresside Collette, Ali Cobby Eckermann, Helen Garner, Anastasia Gonis, Glenda Guest, Katherine Hattam, Celestine Hitiura Vaite, Yvette Holt, Cheryl Kernot, Ramona Koval, Alison Lester, Joan London, Jenny Macklin, Auntie Daphnie Milward, Mona Mobarek, Carol Raye and Gillian Triggs. ...Show more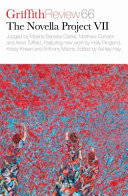 $27.99
AUD
Category: Anthologies | Series: Griffith Review Ser.
Griffith Review'sseventh annual edition dedicated to the novella eschews a set theme to showcase work across a spectrum of subjects. Open to both fiction and creative non-fiction, Griffith Review'sdedication to the novella form has been hailed by Nick Earls as central to the revival of the form in Austr alia.'Griffith Review's Novella Project is one of the world's leading novella competitions,' he comments 'and is the cornerstone of the revitalisation of the form in Australia.' As well as the winning novella entries,Griffith Review 66will feature new work from Holly Ringland and Griffith Review Writing Fellow Krissy Kneen. This year's expert judges for the novella competition are Maxine Beneba Clarke, Aviva Tuffield and Matthew Condon. ...Show more