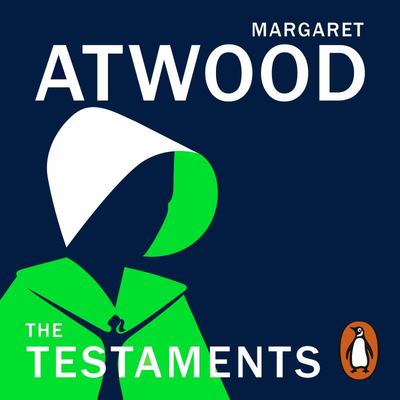 $45.00
AUD
Category: Audio Books | Series: The\Handmaid's Tale Ser.
PREORDER THE SEQUEL TO THE HANDMAID'S TALE The third season of the AWARD-WINNING TV SERIES is now airing on Channel 4 starring Elisabeth Moss And so I step up, into the darkness within; or else the light. When the van door slammed on Offred's future at the end of The Handmaid's Tale, readers had no w ay of telling what lay ahead. With The Testaments, the wait is over. Margaret Atwood's sequel picks up the story 15 years after Offred stepped into the unknown, with the explosive testaments of three female narrators from Gilead. 'Dear Readers: Everything you've ever asked me about Gilead and its inner workings is the inspiration for this book. Well, almost everything! The other inspiration is the world we've been living in.' Margaret Atwood 'THE LITERARY EVENT OF THE YEAR' Guardian ...Show more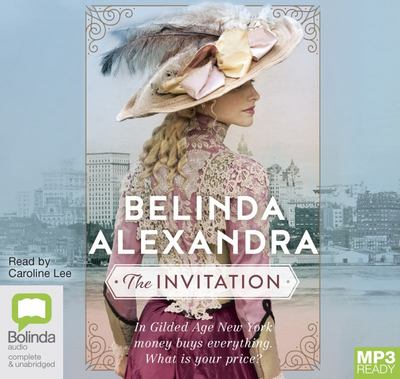 $49.95
AUD
Category: Audio Books
Sometimes the ties that bind are the most dangerous of all ...Paris, 1899. Emma Lacasse has been estranged from her older sister for nearly 20 years, since Caroline married a wealthy American and left France. So when Emma receives a request from Caroline to meet her, she is intrigued. Caroline invites E mma to visit her in New York, on one condition: Emma must tutor her shy, young niece, Isadora, and help her prepare for her society debut.Caroline lives a life of unimaginable excess and opulence as one of New York's Gilded Age millionaires and Emma is soon immersed in a world of luxury beyond her wildest dreams - a far cry from her bohemian lifestyle as a harpist and writer with her lover, Claude, in Montmartre.Emma hopes for an emotional reunion with her only family, but instead she finds herself in the vice-like grip of her charismatic and manipulative sister, who revels in the machinations of the ultra rich. As Emma begins to question her sister's true motives, a disaster strikes, and New York society is stripped bare - beneath the glittering exterior lies a seething nest of deceit, betrayal, moral corruption ... and perhaps even murder. ...Show more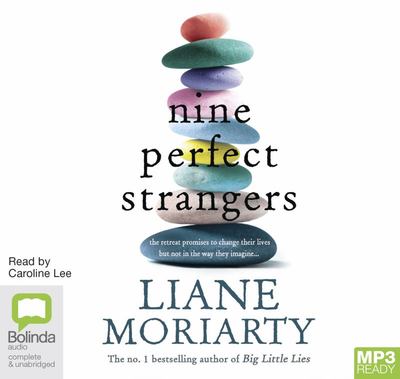 $49.95
AUD
Category: Audio Books
"A deeply satisfying thriller. Moriarty delivers yet another surefire winner." -- Publishers Weekly From the #1 New York Times bestselling author of Big Little Lies. Could ten days at a health resort really change you forever? In Liane Moriarty's latest audiobook, nine perfect strangers are about to f ind out... Nine people gather at a remote health resort. Some are here to lose weight, some are here to get a reboot on life, some are here for reasons they can't even admit to themselves. Amidst all of the luxury and pampering, the mindfulness and meditation, they know these ten days might involve some real work. But none of them could imagine just how challenging the next ten days are going to be. Frances Welty, the formerly best-selling romantic novelist, arrives at Tranquillum House nursing a bad back, a broken heart, and an exquisitely painful paper cut. She's immediately intrigued by her fellow guests. Most of them don't look to be in need of a health resort at all. But the person that intrigues her most is the strange and charismatic owner/director of Tranquillum House. Could this person really have the answers Frances didn't even know she was seeking? Should Frances put aside her doubts and immerse herself in everything Tranquillum House has to offer - or should she run while she still can? It's not long before every guest at Tranquillum House is asking exactly the same question. Combining all of the hallmarks that have made her audiobooks a go-to for any listener looking for wickedly smart, unpausable fiction that will make you laugh and gasp, Liane Moriarty's Nine Perfect Strangers once again shows why she is a master of her craft. ...Show more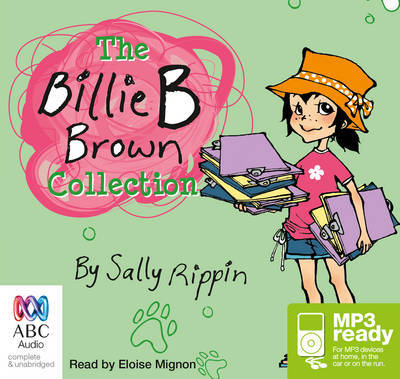 $14.95
AUD
Category: Audio Books
Meet Billie B Brown! Do you know what the B stands for? It's for Brave, Brilliant and Bold!The Billie B misadventures have quickly become favourites for girls all over the world. This audio collection brings together five favourite Billir B Brown books in one volume.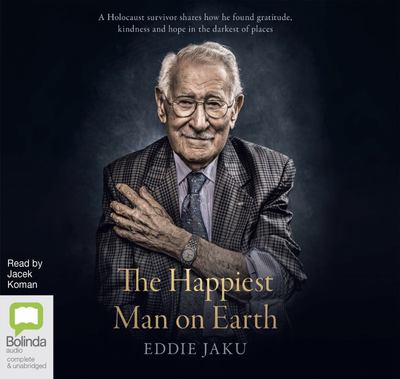 $34.95
AUD
Category: Audio Books
Life can be beautiful if you make it beautiful. It is up to you. Eddie Jaku always considered himself a German first, a Jew second. He was proud of his country. But all of that changed on 9 November 1938, when he was beaten, arrested and taken to a concentration camp. Over the next seven years, Ed die faced unimaginable horrors every day, first in Buchenwald, then in Auschwitz, then on the Nazi death march. He lost family, friends, his country. Because he survived, Eddie made the vow to smile every day. He pays tribute to those who were lost by telling his story, sharing his wisdom and living his best possible life. He now believes he is the 'happiest man on earth'. ...Show more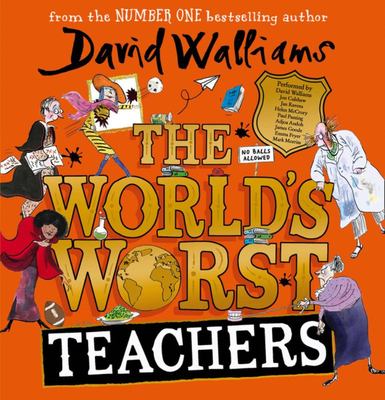 $24.99
AUD
Category: Audio Books
Millions of young readers have loved the World's Worst Children tales - now they will revel in this delightfully dreadful collection of the most gruesome grown-ups ever: The World's Worst Teachers. From the phenomenally bestselling David Walliams and illustrated in glorious colour by the artistic genius , Tony Ross. Think your teachers are bad? Wait till you meet this lot. These ten tales of the world's most splendidly sinister teachers will have you running for the school gates. Dr Dread teaches science and is half man, half monster... Watch out for the ghastly Miss Seethe. She is ALWAYS furious - and she's on a detention rampage. And as for Pent, he's a teacher with a real difference. He is bone-shakingly terrified of... children! Millions of children have loved the World's Worst Children - now they will revel in this delightfully dreadful collection of the most gruesome grown-ups ever, The World's Worst Teachers. Brought to you by number one bestselling author, David Walliams, with every story illustrated in glorious colour by artistic genius, Tony Ross. ...Show more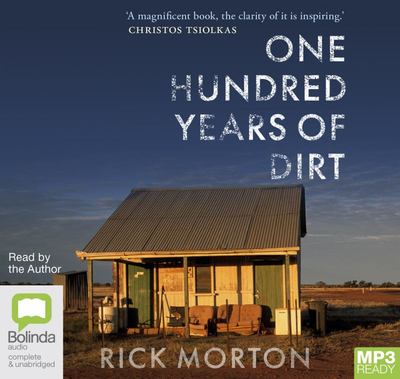 $39.95
AUD
Category: Audio Books
Social mobility is not a train you get to board after you've scraped together enough for the ticket. You have to build the whole bloody engine, with nothing but a spoon and hand-me-down psychological distress.Violence, treachery and cruelty run through the generational veins of Rick Morton's family. A h orrific accident thrusts his mother and siblings into a world impossible for them to navigate, a life of poverty and drug addiction. One Hundred Years of Dirt is an unflinching memoir in which the mother is a hero who is never rewarded. It is a meditation on the anger, fear of others and an obsession with real and imagined borders. Yet it is also a testimony to the strength of familial love and endurance. ...Show more