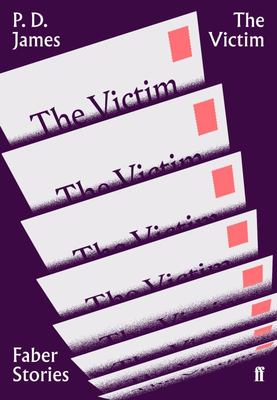 $7.99
AUD
Category: Classics | Series: Faber Stories Ser.
'On the whole, it was easier than I had expected. Only once did I feel myself at risk. That was when the Inspector suddenly intervened. He said in a harsh voice: "He married your wife, didn't he? Took her away from you some people might say. Nice piece of goods, too, by the look of her. Didn't you feel any grievance?" I had been expecting this question. I knew exactly what I would say.' The late, great P. D. James takes us inside the mind of a murderer. ...Show more
$12.99
AUD
Category: Classics | Reading Level: very good
Pride and PrejudiceBy Jane AustenElizabeth Bennet is Austen's most liberated and unambiguously appealing heroine, and Pride and Prejudice has remained over most of the past two centuries Austen's most popular novel. The story turns on the marriage prospects of the five daughters of Mr. and Mrs. Bennet: Elizabeth forms a prejudice against the proud and distant Mr. Darcy; Darcy's charming friend Charles Bingley falls in love with her sister Jane; and the handsome officer George Wickham forms attachments successively to Elizabeth and to her sister Lydia. Irvine's extensive introduction sets the novel in the context of the literary and intellectual history of the period, and deals with such crucial background issues as early-nineteenth century class relations in Britain, and female exclusion from property and power. ...Show more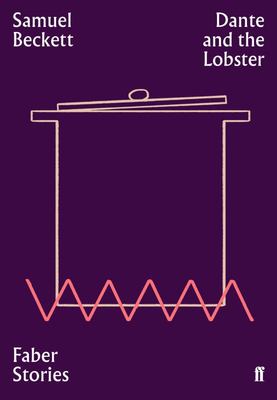 $7.99
AUD
Category: Classics | Series: Faber Stories Ser.
Well, thought Belacqua, it's a quick death, God help us all. It is not. 'Dante and the Lobster' is the first of the linked short stories in Samuel Beckett's first book, More Pricks Than Kicks . Published in 1934, its style was recognisably indebted to that of his mentor, James Joyce, and crammed with li nguistic texture and allusion that Beckett later shed. The book baffled many critics and sold so few copies that several batches were pulped. Decades later, this story was hailed as the Nobel Prize-winner's earliest important work. ...Show more
$39.99
AUD
Category: Classics
A phenomenal bestselling author meets the most magical stories ever told, now in a beautiful clothbound classics edition In this stunningly designed book of classic fairy tales, award-winning author Philip Pullman has chosen his fifty favourite stories from the Brothers Grimm and presents them in a 'cl ear as water' retelling, in his unique and brilliant voice. These new versions show the adventures at their most lucid and engaging yet. Pullman's Grimm Tales of wicked wives, brave children and villainous kings will have you reading, reading aloud and rereading them for many years to come.   ...Show more
$12.99
AUD
Category: Classics | Series: Popular Penguins Ser. | Reading Level: very good
Banned and vindicated, condemned and lauded, Lady Chatterley's Lover is D.H. Lawrence's seminal novel of illicit passion and forbidden desire. This Penguin Classics edition is edited with notes by Michael Squires and an introduction by Doris Lessing.Lady Constance Chatterley feels trapped in her sexless marriage to the Sir Clifford. Paralysed in the First World War, Sir Clifford is unable to fulfil his wife emotionally or physically, and encourages her instead to have a liaison with a man of their own class. But Connie is attracted instead to Oliver Mellors, her husband's gamekeeper, with whom she embarks on a passionate affair that brings new life to her stifled existence. Can she find true love with Mellors, despite the vast gulf between their positions in society? One of the most controversial novels in English literature, Lady Chatterley's Lover is an erotically charged and psychologically powerful depiction of adult relationships.In her introduction Doris Lessing discusses the influence of Lawrence's sexual politics, his relationship with his wife Frieda and his attitude towards the First World War. Using the complete and restored text of the Cambridge edition, this volume includes a new chronology and further reading by Paul Poplawski and notes by Michael Squires.D.H. Lawrence (1885-1930), novelist, storywriter, critic, poet and painter, was one of the greatest figures in 20th-century English literature. Lawrence published Sons and Lovers in 1913, but The Rainbow, completed in 1915, was declared obscene and banned two months after first publication; and for three years he could not find a publisher for Women in Love, which he completed in 1917. His last novel, Lady Chatterley's Lover, was published in 1928, but banned in England and America.If you enjoyed Lady Chatterley's Lover, you might like Gustave Flaubert's Madame Bovary, also available in Penguin Classics. ...Show more
$12.99
AUD
Category: Classics | Series: Popular Penguins Ser. | Reading Level: very good
Patrick Süskind's Perfume follows the life of Jean-Baptiste Grenouille, abandoned at birth in the slums of eighteenth-century Paris, but blessed with an outstanding sense of smell. This gift enables Jean-Baptiste to master the art of perfume making, but one scent evades him- that of a virgin, whom he mu st possess to ensure her innocence and beauty are preserved. Laced with sense and suspense, this is a beguiling tale of lust, desire and deadly obsession. ...Show more
$14.99
AUD
Category: Classics | Series: Penguin Classics Ser. | Reading Level: very good
Great ExpectationsBy Charles DickensIn an overgrown churchyard, a grizzled convict springs upon an orphan boy named Pip. The convict terrifies Pip and threatens to kill him unless the boy helps further his escape. Later, Pip finds himself in a ruined garden where he meets the embittered and crazy Miss H avisham and her foster child, Estella, with whom he instantly falls in love. After a secret benefactor gives him a fortune, Pip moves to London, where he cultivates great expectations for a life that would allow him to discard his impoverished beginnings and socialize with members of the idle upper class. As Pip struggles to become a gentleman, he slowly learns the truth about himself and his illusions, and is tormented endlessly by the beautiful Estella. Written in the last decade of Dickens's life, Great Expectations reveals the author's dark attitudes toward Victorian society, its inherent class structure, and its materialism. Yet it persists as one of Dickens's most popular novels. Richly comic and immensely readable, Great Expectations is a tapestry woven of vividly drawn characters, moral maelstroms, and the sorrow and pity of love. ...Show more
$12.99
AUD
Category: Classics | Series: Penguin Classics Ser. | Reading Level: very good
Emily Bronte's only novel, a work of tremendous and far-reaching influence, the "Penguin Classics" edition of "Wuthering Heights" is the definitive edition of the text, edited with an introduction by Pauline Nestor. Lockwood, the new tenant of Thrushcross Grange, situated on the bleak Yorkshire moors, i s forced to seek shelter one night at Wuthering Heights, the home of his landlord. There he discovers the history of the tempestuous events that took place years before; of the intense relationship between the gypsy foundling Heathcliff and Catherine Earnshaw; and how Catherine, forced to choose between passionate, tortured Heathcliff and gentle, well-bred Edgar Linton, surrendered to the expectations of her class. As Heathcliff's bitterness and vengeance at his betrayal is visited upon the next generation, their innocent heirs must struggle to escape the legacy of the past. In this edition, a new preface by Lucasta Miller, author of "The Bronte Myth", looks at the ways in which the novel has been interpreted, from Charlotte Bronte onwards. This complements Pauline Nestor's introduction, which discusses changing critical receptions of the novel, as well as Emily Bronte's influences and background. Emily Bronte (1818-48), along with her sisters, Charlotte and Anne, was one of the most significant literary figures of the 19th century. She wrote just one strikingly innovative novel, "Wuthering Heights", but was also a gifted and intense poet. If you enjoyed "Wuthering Heights", you may like Charlotte Bronte's Jane Eyre, also available in "Penguin Classics". "'Wuthering Heights" is commonly thought of as "romantic", but try rereading it without being astonished by the comfortableness with which Bronte's characters subject one another to extremes of physical and psychological violence." (Jeanette Winterson). "As a first novel, there is very little that can compare to it. Even Shakespeare took over a decade to reach the clifftop extremities of King Lear" (Sarah Waters). ...Show more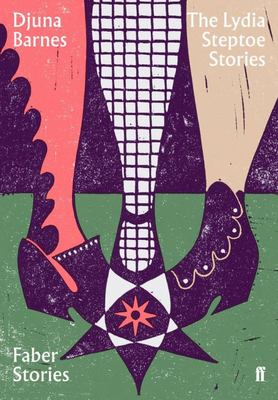 $7.99
AUD
Category: Classics | Series: Faber Stories Ser.
'I have quite changed my mind. I am going to run away and become a boy.' In these three stories, written by Djuna Barnes under the pseudonym Lydia Steptoe, three characters find themselves on the brink of a sexual awakening - accompanied by guns, whips, and worldly innuendo. A fourteen-year-old girl pla ns to become 'a virago', until her mother intercepts her first tryst by dressing up as her male lover. A boy of the same age is lured into the forest by his father's mistress. A woman of forty falls in love and longs to kill herself, so unbearable is the return of the youth she thought she wanted. 'Alice', she tells herself, 'be a man.' Barnes makes gender and desire seem slippery and joyful - and makes the fictional Lydia Steptoe seem like a writer for our time. ...Show more
$12.99
AUD
Category: Classics | Series: Popular Penguins Ser. | Reading Level: very good
Cuando afable profesor Humbert llega a la pequeña ciudad de Ramsdale, New Hampshire, Se permite tener un desliz en una relación con Charlotte Haze, con quien se casa para poder flirtear con la hija de catorce años de la mujer, Lolita, de quien ha quedado rendidamente enamorado,
$24.99
AUD
Category: Classics
Volume 9 of The Complete Works of George Orwell 'It was a bright cold day in April and the clocks were striking thirteen.' This is the opening sentence of the most influential novel of the century, in English or in any of the sixty or more languages which boast a translation. Nineteen Eighty-Four has b een described as chilling, absorbing, satirical, momentous, prophetic and terrifying. It is all these things, and more. Not only does the novel have a ferocious impact, it has also made an irreplaceable contribution to the language - Big Brother, Newspeak, Thought Police, Unperson and Doublethink are just a few words it introduced. Originally entitled 'The Last Man in Europe', Nineteen Eighty-Four also proved to be Orwell's last book, the physical effort of typing up the final draft leading to his eventual collapse from TB that had dogged him since before the outbreak of the Second World War. He lived long enough to see it become an immediate bestseller on both sides of the Atlantic on publication in June 1949. For this edition the text had been meticulously edited according to Orwell's wishes, including the re-instatement of Winston Smith's controversial acceptance of the equation '2+2=5'. ...Show more