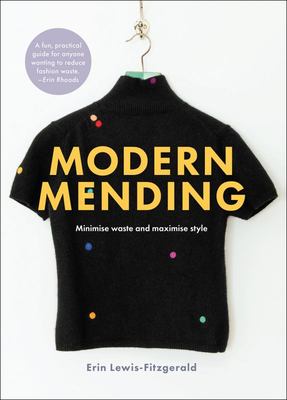 $35.00
AUD
Category: Craft Collecting Hobbies | Reading Level: near fine
Australians send millions of tonnes of clothing to landfill each year - one of the highest clothing consumers in the world. The good news is that mending is trending and it's never been easier to repair and reinvent your favourite clothes.
$24.99
AUD
Category: Craft Collecting Hobbies
This book isn't just a colouring book. It is also a magical portal to many wondrous worlds... From the creator of the worldwide bestsellers World of Flowers and Lost Ocean comes a beautiful new colouring book that will take you on a captivating journey through imagined and fantastical realms. Within t hese pages you'll find tree-top castles, floating islands and fairytale villages, all waiting to be brought to life in your colours. Go on an adventure and let your imagination roam from world to world, discovering enchanted sea turtles, curious cats and lost song birds along the way. In this new colouring book, Johanna Basford lends her signature style of inky illustration to a series of brand new inkscapes and themes, all with a sprinkling of her much-loved botanicals. Get ready to discover a whole new world of colours. ...Show more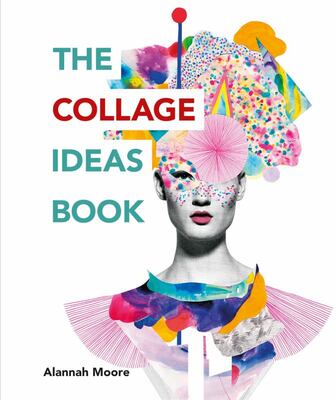 $19.99
AUD
Category: Craft Collecting Hobbies | Series: The\Art Ideas Bks.
Collage allows your creativity to run riot. It lets you juxtapose disparate elements, styles and media against each other and create something entirely novel, bizarre, arresting, beautiful, ironic or unsettling. Old and new can be fused together; digital and handproduced can be combined. What you can cr eate with collage knows no bounds.   Expertly curated with an eye to the fresh, the exciting collection of new collage ideas will inspire collage artists at every level, from those dipping a toe in the art form to experts. ...Show more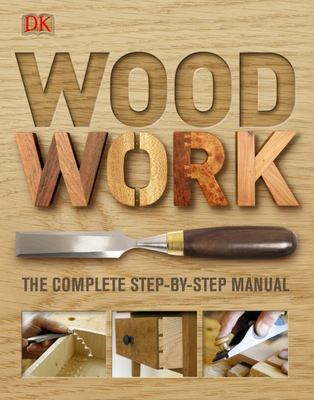 $49.99
AUD
Category: Craft Collecting Hobbies
Woodwork know-how with step-by-step show-how for success every time. Whether you want to build your own bed or put a bookshelf together, find out how to tackle your chosen woodwork task with confidence, using this step-by-step guide. Learn how to master the key woodwork techniques, from simple skills to intricate carving, following clear instructions and photographs. Find out how to use hand, power and machine tools and discover the strengths of over 100 different woods. Packed with inspirational and practical craft projects that are easy to follow, this is the only book to give you a complete illustrated woodworking course. Perfect for enthusiasts who want to develop their skills and ideal for the beginner, intermediate and advanced woodworkers alike. Watch a video about the book on YouTube ...Show more
$60.00
AUD
Category: Craft Collecting Hobbies
Ceramics is back in a big way, experiencing a steady surge of interest and popularity not seen since the 1970s. The return to the handmade, driven by our increasingly digital lives, means there are now more makers, sellers, and collectors than ever. There is also a new desire for unique objects made by hand and the imperfections associated with the marks of the maker. Pottery captures this authenticity in ways no other medium can. From decorative pieces to the beautiful but functional, to sculptural works pushing the boundaries of the medium, Clay surveys the rich creative output of fifty of the top studio potters from around the world. It is a celebration of a new generation of artisans working in clay, a snapshot not necessarily of what is happening at the elite gallery level but rather a behind-the-scenes look at unique and eclectic offerings, both functional and sculptural, from small studios around the world. ...Show more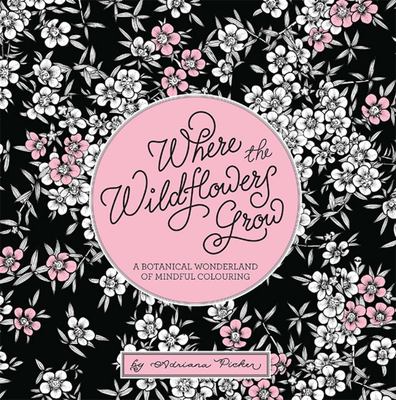 $19.99
AUD
Category: Craft Collecting Hobbies
Tiptoe through the wildflowers to discover a world of intricate botanical illustrations, courtesy of botanical master, Adriana Picker. These unique Australian floral shapes are beautifully rendered on the page, allowing you to sit back and immerse yourself in nature as you enjoy the therapeutic benefits of this popular artistic pastime. ...Show more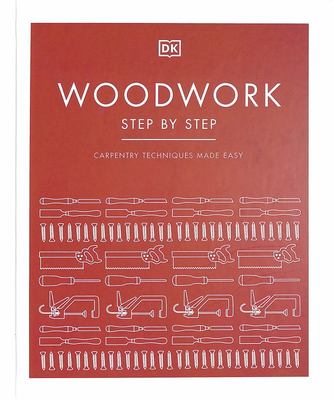 $29.99
AUD
Category: Craft Collecting Hobbies
Master key carpentry skills, from simple joinery techniques to fine woodworking. Packed with clear, step-by-step instructions and photographs, this introduction for beginners starts with outlining safety and common equipment before leading on to basic woodworking techniques and more than 20 different ty pes of wood joints, finishing, woodturning, and furniture restoration.Discover how to get the best out of your woodworking tools by learning how to use and maintain them; find out how to prepare the wood, and follow different construction methods and techniques. Then put your skills into practice with eight projects to make at home, including a mirror frame, a laundry hamper, and a bookcase, that are complete with detailed plans and instructions.Woodwork Step by Step is the illustrated woodworking course you need to master your carpentry skills. ...Show more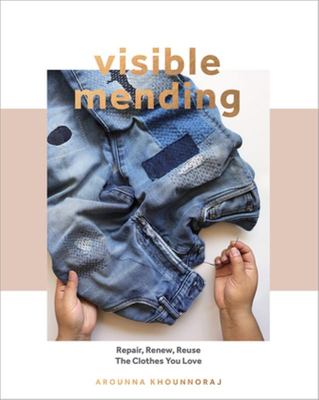 $29.99
AUD
Category: Craft Collecting Hobbies
We all have that favourite pair of jeans or even lucky socks that we treasure, no matter how baggy or worn they might become. In the movement against throw-away culture and fast fashion, learn how to pick up a needle and rediscover the forgotten techniques and the joy of mending.   In Visible Mending, A rounna Khounnraj explores why we should mend, and how to mend a variety of different fabrics. Work through the book to discover how to repair forgotten pieces and give worn-out clothes a new life. Today, mending has become an extension to making. Mending is about returning value to something, an opportunity to decorate, emphasise details and express identity by repurposing and reusing.   Illustrated step-by-step instructions will demystify mending techniques that can be easily applied to old items to give them a fresh, modern look. Broken into three chapters, Repair, Reuse and Renew, this book is packed with skill-based projects, revealing how to patch jeans, embroider over tears, dye stains and use the Japanese art of Sashiko. Visible Mending is for those who want to learn how to make the most of their wardrobes, be less wasteful, more sustainable and add a personal touch to their garments.   ...Show more
$59.99
AUD
Category: Craft Collecting Hobbies
A piece must be practical enough to be used every day. It must be crafted at its place of origin, using traditional techniques and materials. And it must be handmade.Japanese craft has long been revered for its quality and beauty, and skilled craftwork remains an important part of Japanese life. 'Utsuwa ', meaning 'for everyday use', embodies the ethos of handmaking in Japan, where handcrafted wares must be as practical as they are beautiful. This book takes us behind the scenes into the private studios of some of Japan's most exciting artisans to reveal stories of material, method, place and culture. It guides us through quiet galleries and colourful marketplaces, where the provenance of a piece is central to its story. Utsuwa is a love letter to the makers and sellers, and to all those who share the Japanese reverence for tradition and beauty. ...Show more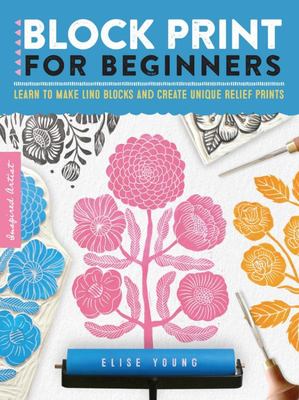 $27.99
AUD
Category: Craft Collecting Hobbies | Series: Inspired Artist Ser.
Learn to create contemporary, unique works of art with traditional carving tools and printmaking techniques. Step-by-step projects and creative lino prints make it fun and easy. The Inspired Artist series invites art hobbyists and casual art enthusiasts to have fun learning basic art concepts, relaxing into the creative process to make art in a playful, contemporary style. Aspiring artists, illustrators, art students, and art hobbyists will discover how to use basic carving tools and techniques to design and create custom lino prints for unique works of art. Practical instruction combined with approachable step-by-step projects and inspirational imagery guide readers on an engaging, easy-to-follow exploration of block printing. Following an introduction to essential materials, such as printmaking inks, linoleum blocks, carving tools, and papers, Block Print for Beginners demonstrates how to get from uncarved block to finished print, including transferring a drawing, carving the block, working with inks, and achieving the best print results. Once comfortable with the basics, aspiring printmakers can move on to explore a series of step-by-step tutorials for creating a variety of lino prints with blocks they can use over and over again. From basic block prints to more advanced techniques, such as printing in repeated patterns and creating stationery, wrapping paper, wallpaper, and more, Block Print for Beginners provides a fresh, contemporary, and enjoyable approach to learning this time-treasured art form. ...Show more
$56.50
AUD
Category: Craft Collecting Hobbies
This book is a practical introduction to this ancient art form with 20 distinct projects to sink your awl into. From creating simple braids and key rings to belts, wallets, mobile phone cases and leather totes, one could literally outfit themselves from head to toe. Covers all the basics from gluing and polishing to using the specialized tools and sewing by hand. As the son of one of Sweden's leading shoemakers, the author has a lifelong knowledge of working with leather and his knowledge and respect for the material shines through. ...Show more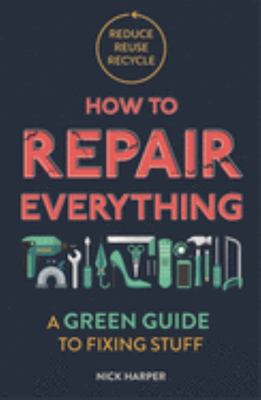 $19.99
AUD
Category: Craft Collecting Hobbies
With advice on tools, materials and methods and written in an easy-to-follow, step-by-step format, this is a book that makes it easier to say 'No' to our disposable society and make a real difference.Not everything has built-in obsolescence - as this fantastically handy guide to fixing everyday objects proves! Whether you need to repair a strap on a favourite handbag or mend a leak in a washing machine, How to Repair Everything is packed full of tips and tricks of the trade for the person who likes to do-it-yourself. From quick fixes that will get you out of a jam to permanent solutions that make the item good as new, this is perfect for anyone who hates the throwaway society and would much rather refurb and recycle.With advice on tools, materials and methods and written in an easy-to-follow, step-by-step format, this is a book that makes it easier to say 'No' to our disposable society and make a real difference. Whether it's a sweater that's shrunk in the wash, a broken umbrella spoke or fixing a microwave oven, you'll be amazed just how many things can be mended with a few tools and a bit of patience. ...Show more