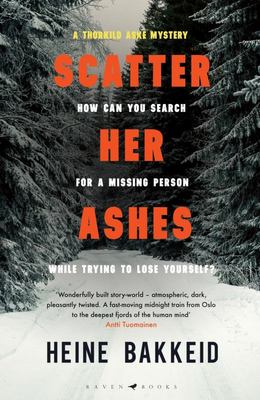 $29.99
AUD
Category: Crime Thriller Mystery | Series: A\Thorkild Aske Mystery Ser.
Disgraced, damaged former police officer Thorkild Aske has stopped taking his painkillers after his last experience searching for the missing in northern Norway. Wracked by withdrawal and desperate for work, he reluctantly agrees to investigate the disappearance of two schoolgirls for bestselling crime writer Milla Lind but he soon discovers that Lind's interest in the case is not, as she claims, simply research for her latest novel. When Thorkild discovers that her previous investigator was murdered on the job, no-one will explain why all he has to go on are files about unrelated cases from all across Norway. Oh, and his ex-wife wants to talk. What could possibly go wrong? Praise for the Thorkild Aske series   'Stephen King has got himself a Norwegian crime heir' - Ekstra Bladet 'Wonderfully creepy' - Daily Mail 'A gripping, atmospheric novel and a first outing for Aske. More are promised o I can't wait' - Saga 'At a stroke, Bakkeid has entered the upper echelons of Norwegian crime writing' - Barry Forshaw  ...Show more
$32.99
AUD
Category: Crime Thriller Mystery | Reading Level: very good
The compelling new novel from Jane Harper, the New York Times bestselling author of The Dry. Kieran Elliott's life changed forever on the day a reckless mistake led to devastating consequences.The guilt that still haunts him resurfaces during a visit with his young family to the small coastal town he on ce called home. Kieran's parents are struggling in a community which is bound, for better or worse, to the sea, that is both a lifeline and a threat. Between them all is his absent brother, Finn. When a body is discovered on the beach, long-held secrets threaten to emerge. A sunken wreck, a missing girl, and questions that have never washed away... ...Show more
$32.99
AUD
Category: Crime Thriller Mystery
In his many years as a commissario, Guido Brunetti has seen all manner of crime and known intuitively how to navigate the various pathways in his native Venice to discover the person responsible. Now, in the thirtieth novel in Donna Leon's masterful series, he faces a heinous crime committed outside his jurisdiction. He is drawn in innocently enough- two young American women have been badly injured in a boating accident, joy riding in the Laguna with two young Italians. However, Brunetti's curiosity is aroused by the behaviour of the young men, who abandoned the victims after taking them to the hospital. If the injuries were the result of an accident, why did they want to avoid association with it? As Brunetti and his colleague, Claudia Griffoni, investigate the incident, they discover that one of the young men works for a man rumoured to be involved in more sinister night-time activities in the Laguna. To get to the bottom of what proves to be a gut-wrenching case, Brunetti needs to enlist the help of both the Carabinieri and the Guardia di Costiera. Determining how much trust he and Griffoni can put in these unfamiliar colleagues adds to the difficulty of solving a peculiarly horrible crime whose perpetrators are technologically brilliant and ruthlessly organised. Donna Leon's thirtieth Brunetti novel is as powerful as any she has written, testing Brunetti to his limits, forcing him to listen very carefully for the truth.   ...Show more
$29.99
AUD
Category: Crime Thriller Mystery
The elegant Miss Phryne Fisher returns in this scintillating collection, which features four brand-new stories. The Honourable Phryne Fisher - she of the Lulu bob, Cupid's bow lips, diamante garters and pearl-handled pistol - is the 1920s' most elegant and irrepressible sleuth.Miss Phryne Fisher is up to her stunning green eyes in intriguing crime in each of these entertaining, fun and compulsively readable stories. With the ever-loyal Dot, the ingenious Mr Butler and all of Phryne's friends and household, the action is as fast as Phryne's wit and logic.   ...Show more
$32.99
AUD
Category: Crime Thriller Mystery | Series: Aloysius Archer Ser.
Evoking the golden age of crime and for fans of Raymond Chandler and Agatha Christie, comes A Gambling Man from one of the world's bestselling thriller writers, David Baldacci. A lucky roll of the dice. It is nearly 1950 and Aloysius Archer is on his way to Bay Town, California to take up a post with renowned gumshoe, Willie Dash. Making an overnight stop in Reno he gets lucky at the casino, meets a talented actor named Liberty Callahan with her sights set on Hollywood, and helps out a man threatened by mobsters for a bad debt. With a magnificent Delahaye motor as his repayment, Archer goes west with Liberty to seek work, fame and fortune. The journey is dangerous and full of surprises as Liberty shows her steel and reveals she has a past as dark as Archer's. A risk worth taking In Bay Town, Willie Dash is tasked with finding out who is doing everything in their power to prevent his client, politician Douglas Kemper, from being mayor. As Archer and Dash dig deeper, they discover a town full of secrets and strange events. When two seemingly unrelated murders occur at Midnight Moods, a local burlesque club owned by local scion, Sawyer Armstrong, Archer and Dash must dig deep to find a connection between the killings. All bets are off To prove himself in his first case as a PI, Archer will need all of his skills to decipher the truth from the lies, the good from the evil and the relevance of the mysterious happenings offshore he saw during a late night boat ride in the Pacific. While Liberty, in a final perilous showdown, shows that she's a true star in the making.   ...Show more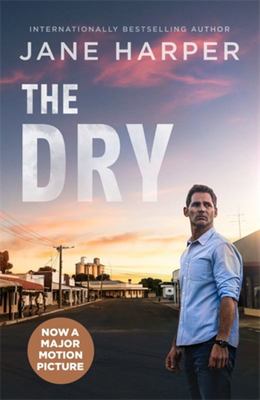 $19.99
AUD
Category: Crime Thriller Mystery
NOW A MAJOR MOTION PICTURE STARRING ERIC BANA AS AARON FALK. WHO REALLY KILLED THE HADLER FAMILY? It hasn't rained in Kiewarra for two years. Tensions in the farming community become unbearable when three members of the Hadler family are discovered shot to death on their property. Everyone assumes Luke Hadler committed suicide after slaughtering his wife and six-year-old son. Federal Police investigator Aaron Falk returns to his hometown for the funerals and is unwillingly drawn into the investigation. As suspicion spreads through the town, Falk is forced to confront the community that rejected him twenty years earlier. Because Falk and his childhood friend Luke Hadler shared a secret, one which Luke's death threatens to unearth ... ...Show more
Witness
by Louise Milligan
$34.99
AUD
Category: True Crime
A masterful and deeply troubling expose, Witness is the culmination of almost five years' work for award-winning investigative journalist Louise Milligan. Charting the experiences of those who have the courage to come forward and face their abusers in high-profile child abuse and sexual assault cases, M illigan was profoundly shocked by what she found. She interviews high-profile members of the legal profession, including judges and prosecutors. And she speaks to the defence lawyers who have worked in these cases, discovering what they really think about victims and the process, and the impact that this has on their own lives. Witness is a call for change. Milligan exposes the devastating reality of the Australian legal system where truth is never guaranteed and, for victims, justice is often elusive.  ...Show more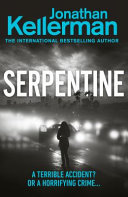 Serpentine
by Jonathan Kellerman
$32.99
AUD
Category: Crime Thriller Mystery
The electrifying new Alex Delaware thriller from the #1 New York Times bestselling master of suspense. Ellie Barker is a self-made millionaire by the age of forty, and is obsessed with reopening the coldest of cases- the decades-old death of the mother she never knew. She hires LAPD homicide lieutenant Milo Sturgis to help. Twenty-five years ago Ellie's mother was found with a bullet in her head in a torched Cadillac that has overturned on infamously treacherous Mulholland Drive. No physical evidence, no witnesses, no apparent motive. And a slew of detectives have already worked the job and failed. This is a case that calls for the insight of brilliant psychologist Alex Delaware. And as he and Sturgis begin digging, the mist begins to lift. There are too many coincidences. Facts turn out to be anything but. And as they soon discover, very real threats are lurking in the present... ...Show more
$32.99
AUD
Category: Crime Thriller Mystery
'At first glance they're magnificent, yet the more she looks, the more she realizes how sinister the mountains appear- raw, jagged spikes. It's not hard to imagine, she thinks, looking out; this place somehow consuming someone, swallowing them whole.' An imposing, isolated hotel, high up in the Swiss A lps, is the last place Elin Warner wants to be. But she's taken time off from her job as a detective, so when she receives an invitation out of the blue to celebrate her estranged brother's recent engagement, she has no choice but to accept. Arriving in the midst of a threatening storm, Elin immediately feels on edge. Though it's beautiful, something about the hotel, recently converted from an abandoned sanatorium, makes her nervous - as does her brother, Isaac. And when they wake the following morning to discover his fiancee Laure has vanished without a trace, Elin's unease grows. With the storm cutting off access to and from the hotel, the longer Laure stays missing, the more the remaining guests start to panic. But no-one has realized yet that another woman has gone missing. And she's the only one who could have warned them just how much danger they're all in . . . ...Show more
$39.99
AUD
Category: Crime Thriller Mystery | Series: Jack West, Jr Ser.
AN INCREDIBLE VICTORY BUT AT A TERRIBLE PRICE... Against all the odds, Jack West Jr found the Three Secret Cities but at a heartbreaking cost. His beloved daughter Lily, it appeared, was slaughtered by Sphinx in a cruel ancient ritual. TO THE MOUNTAINS AND THE FALL!  With his rivals far ahead of him, Ja ck must now get to one of the five iron mountains-two of which have never been found-and perform a mysterious feat known only as 'The Fall'. Although what is this object on the moon that is connected to it? A NEW PLAYER ARRIVES Amid all this, Jack will discover that a new player has entered the race, a general so feared by the four legendary kingdoms they had him locked away in their deepest dungeon. Only now this general has escaped and he has a horrifying plan of his own...     ...Show more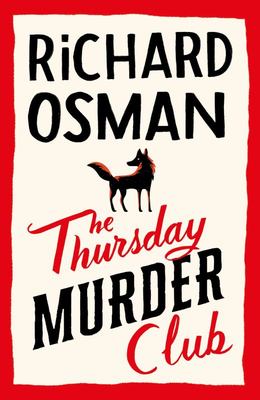 $32.99
AUD
Category: Crime Thriller Mystery | Reading Level: near fine
'A little beacon of pleasure...SUCH FUN!'- KATE ATKINSON. THE FIRST BOOK IN THE GRIPPING THURSDAY MURDER CLUB SERIES BY TV PRESENTER RICHARD OSMA. In a peaceful retirement village, four unlikely friends meet up once a week to investigate unsolved murders. But when a brutal killing takes place on their very doorstep, the Thursday Murder Club find themselves in the middle of their first live case. Elizabeth, Joyce, Ibrahim and Ron might be pushing eighty but they still have a few tricks up their sleeves. Can our unorthodox but brilliant gang catch the killer before it's too late?    ...Show more
$32.99
AUD
Category: Crime Thriller Mystery | Series: Inspector Montalbano Mysteries Ser.
The Cook of the Halcyon is the twenty-seventh Inspector Montalbano mystery from the master of Sicilian crime, Andrea Camilleri. Moments later the all-white schooner, which looked like a hospital ship, began to pass ever so slowly before him, as if wanting to show itself off in all its beauty. The name on the prow said: Halcyon. Two deaths - the suicide of a recently fired worker and the murder of an unscrupulous businessman - lead Inspector Montalbano to the Halcyon, a mysterious ship that visits Vigàta's port each day. With very few crewmen, no passengers and a stern large enough to land a helicopter, it piques the Inspector's interest straightaway. And whilst all this is going on, a rare trip to Genoa to visit Livia ends with the Vigàta police department in disarray, and Inspector Montalbano's position as the head of the commisariat in jeopardy. It will be up to Montalbano to fix the damage done. ...Show more