$22.99
AUD
Category: Fantasy Science Fiction Horror | Series: DUNE | Reading Level: near fine
Before The Matrix, before Star Wars, before Ender's Game and Neuromancer, there was Dune: winner of the prestigious Hugo and Nebula awards, and widely considered one of the greatest science fiction novels ever written. Melange, or 'spice', is the most valuable - and rarest - element in the universe; a drug that does everything from increasing a person's life-span to making intersteller travel possible. And it can only be found on a single planet: the inhospitable desert world Arrakis. Whoever controls Arrakis controls the spice. And whoever controls the spice controls the universe. When the Emperor transfers stewardship of Arrakis from the noble House Harkonnen to House Atreides, the Harkonnens fight back, murdering Duke Leto Atreides. Paul, his son, and Lady Jessica, his concubine, flee into the desert. On the point of death, they are rescued by a band for Fremen, the native people of Arrakis, who control Arrakis' second great resource: the giant worms that burrow beneath the burning desert sands. In order to avenge his father and retake Arrakis from the Harkonnens, Paul must earn the trust of the Fremen and lead a tiny army against the innumerable forces aligned against them. And his journey will change the universe. ...Show more
$19.99
AUD
Category: Fantasy Science Fiction Horror
***NOW A MAJOR MOTION PICTURE DIRECTED BY STEVEN SPIELBERG***A world at stake. A quest for the ultimate prize. Are you ready? It's the year 2044, and the real world has become an ugly place. We're out of oil. We've wrecked the climate. Famine, poverty, and disease are widespread. Like most of humanity, Wade Watts escapes this depressing reality by spending his waking hours jacked into the OASIS, a sprawling virtual utopia where you can be anything you want to be, where you can live and play and fall in love on any of ten thousand planets. And like most of humanity, Wade is obsessed by the ultimate lottery ticket that lies concealed within this alternate reality- OASIS founder James Halliday, who dies with no heir, has promised that control of the OASIS - and his massive fortune - will go to the person who can solve the riddles he has left scattered throughout his creation. For years, millions have struggled fruitlessly to attain this prize, knowing only that the riddles are based in the culture of the late twentieth century. And then Wade stumbles onto the key to the first puzzle.Suddenly, he finds himself pitted against thousands of competitors in a desperate race to claim the ultimate prize, a chase that soon takes on terrifying real-world dimensions - and that will leave both Wade and his world profoundly changed.   ...Show more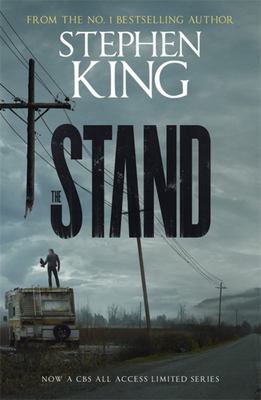 $22.99
AUD
Category: Fantasy Science Fiction Horror
First came the days of the plague. Then came the dreams. Dark dreams that warned of the coming of the dark man. The apostate of death, his worn-down boot heels tramping the night roads. The warlord of the charnel house and Prince of Evil. His time is at hand. His empire grows in the west and the Apoca lypse looms.. ...Show more
$32.99
AUD
Category: Fantasy Science Fiction Horror | Series: Stormlight Archive Ser.
The Stormlight Archive saga continues inRhythm of War, the eagerly awaited sequel to Brandon Sanderson's #1New York Times bestsellingOathbringer, from an epic fantasy writer at the top of his game. After forming a coalition of human resistance against the enemy invasion, Dalinar Kholin and his Knights R adiant have spent a year fighting a protracted, brutal war. Neither side has gained an advantage. Now, as new technological discoveries begin to change the face of the war, the enemy prepares a bold and dangerous operation. The arms race that follows will challenge the very core of the Radiant ideals, and potentially reveal the secrets of the ancient tower that was once the heart of their strength.   ...Show more
$22.99
AUD
Category: Fantasy Science Fiction Horror | Series: All Souls Ser.
*Now a major Sky TV series. A Discovery of Witches Season 2 coming soon.* *Read the novel Season 2 is based on.* Fall deeper under the spell of Diana and Matthew in the captivating second volume of the No.1 internationally bestselling ALL SOULS trilogy, following A DISCOVERY OF WITCHES. Perfect for fa ns of Neil Gaiman, Diana Gabaldon and J. K. Rowling. In a world of witches, daemons and vampires the fragile balance of peace is unravelling. Diana and Matthew's forbidden love has broken the laws dividing creatures. To discover the manuscript which holds their hope for the future, they must now travel back to the past. When Diana Bishop, descended from a line of powerful witches, discovered a significant alchemical manuscript in the Bodleian Library, she sparked a struggle in which she became bound to long-lived vampire Matthew Clairmont. Now the coexistence of witches, daemons, vampires and humans is dangerously threatened. Seeking safety, Diana and Matthew travel back in time to London, 1590. But they soon realise that the past may not provide a haven. Reclaiming his former identity as poet and spy for Queen Elizabeth, the vampire falls back in with a group of radicals known as the School of Night. Many are unruly daemons, the creative minds of the age, including playwright Christopher Marlowe and mathematician Thomas Harriot. Together Matthew and Diana scour Tudor London for the elusive manuscript Ashmole 782, and search for the witch who will teach Diana how to control her remarkable powers...   ...Show more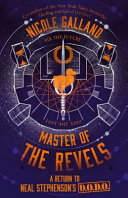 $32.99
AUD
Category: Fantasy Science Fiction Horror | Series: The\Rise and Fall of D. O. D. O. Ser.
In this brilliant sequel to The Rise and Fall of D.O.D.O.-- the enthralling, history-bending adventure traversing time and space, fact and fiction, magic and science co-written with #1 New York Times bestselling author Neal Stephenson--a daring young time traveler must return to Jacobean England to save the modern world. This fast-paced sequel to the near-future adventure The Rise and Fall of D.O.DO. picks up where the original left off, as Tristan Lyons, Mel Stokes, and their fellow outcasts from the Department of Diachronic Operations (D.O.D.O.) fight to stop the powerful Irish witch Gráinne from using time travel to reverse the evolution of all modern technology.  Chief amongst Gráinne's plots: to encrypt cataclysmic spells into Shakespeare's "cursed" play, Macbeth. When her fellow rogue agents fall victim to Gráinne's schemes, Melisande Stokes is forced to send Tristan's untested, wayward sister Robin back in time to 1606 London, where Edmund Tilney, the king's Master of Revels, controls all staged performances in London. And now Gráinne controls Tilney.  While Robin poses as an apprentice in Shakespeare's Globe Theatre, Mel travels to the ancient Roman Empire and, with the help of double-agent Chira in Renaissance Florence, untangles the knotted threads of history while the diabolical Gráinne jumps from timeline to timeline, always staying frustratingly one step ahead--or is it behind? Historical objects disappear, cities literally rise and fall, and nothing less than the fate of humanity is at stake. As Gráinne sows chaos across time and space, the ragtag team of ex-D.O.D.O. agents must fix the past--in order to save the future. ...Show more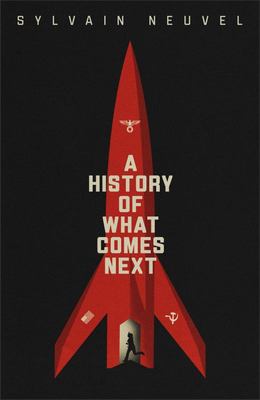 $32.99
AUD
Category: Fantasy Science Fiction Horror
Mia is not sure what she is, but she isn't human. Smarter, stronger than her peers, all she knows are the rules- there can never be three for too long; always run, never fight.When she finds herself in Germany, 1945, she must turn the Nazi's most trusted scientist with an offer- abandon the crumbling Na zi party, escape Germany with your life, come to work for the Americans building rockets.But someone is watching her work. An enemy who's smarter, stronger, decidedly not human and prepared to do anything to retrieve something ancient that was long lost.If only she had any idea what it was . . .   ...Show more
$32.99
AUD
Category: Fantasy Science Fiction Horror
To Sleep in a Sea of Stars is a brand new epic novel from New York Times bestselling author Christopher Paolini. Exploring new worlds is all Kira Navarez ever dreamed of doing. But now she has found her nightmare.  On a distant planet ripe for a colony, she has discovered a relic previously unseen by hu man eyes.   It will transform her entirely and forever.   Humanity will face annihilation.   She is alone. We are not.   There is no going back.     ...Show more
$22.99
AUD
Category: Fantasy Science Fiction Horror
Before The Matrix, before Star Wars, before Ender's Game and Neuromancer, there was Dune: winner of the prestigious Hugo and Nebula awards, and widely considered one of the greatest science fiction novels ever written. Melange, or 'spice', is the most valuable - and rarest - element in the universe; a drug that does everything from increasing a person's life-span to making intersteller travel possible. And it can only be found on a single planet: the inhospitable desert world Arrakis. Whoever controls Arrakis controls the spice. And whoever controls the spice controls the universe. When the Emperor transfers stewardship of Arrakis from the noble House Harkonnen to House Atreides, the Harkonnens fight back, murdering Duke Leto Atreides. Paul, his son, and Lady Jessica, his concubine, flee into the desert. On the point of death, they are rescued by a band for Fremen, the native people of Arrakis, who control Arrakis' second great resource: the giant worms that burrow beneath the burning desert sands. In order to avenge his father and retake Arrakis from the Harkonnens, Paul must earn the trust of the Fremen and lead a tiny army against the innumerable forces aligned against them. And his journey will change the universe.   ...Show more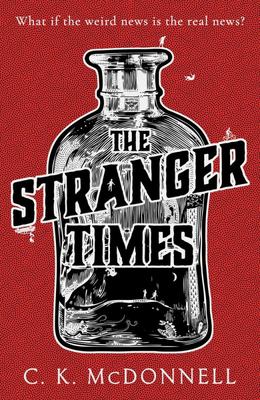 $32.99
AUD
Category: Fantasy Science Fiction Horror
There are Dark Forces at work in our world (and in Manchester in particular) and so thank God The Stranger Times is on hand to report them. A weekly newspaper dedicated to the weird and the wonderful (but more often the weird) of modern life, it is the go-to publication for the unexplained and inexplica ble . . . At least that's their pitch. The reality is rather less auspicious. Their editor is a drunken, foul-tempered and -mouthed husk of a man who thinks little (and believes less) of the publication he edits, while his staff are a ragtag group of wastrels and misfits, each with their own secrets to hide and axes to grind. And as for the assistant editor . . . well, that job is a revolving door - and it has just revolved to reveal Hannah Willis, who's got her own set of problems. It's when tragedy strikes in Hannah's first week on the job that The Stranger Times is forced to do some serious, proper, actual investigative journalism. What they discover leads them to a shocking realisation- that some of the stories they'd previously dismissed as nonsense are in fact terrifyingly, gruesomely real. Soon they come face-to-face with darker foes than they could ever have imagined. It's one thing reporting on the unexplained and paranormal but it's quite another being dragged into the battle between the forces of Good and Evil . . . ...Show more
$19.99
AUD
Category: Fantasy Science Fiction Horror
A LOCUS AWARD FINALIST   The mesmerizing adult debut from Leigh Bardugo, a tale of power, privilege, dark magic, and murder set among the Ivy League elite   Galaxy "Alex" Stern is the most unlikely member of Yale's freshman class. Raised in the Los Angeles hinterlands by a hippie mom, Alex dropped out of school early and into a world of shady drug-dealer boyfriends, dead-end jobs, and much, much worse. In fact, by age twenty, she is the sole survivor of a horrific, unsolved multiple homicide. Some might say she's thrown her life away. But at her hospital bed, Alex is offered a second chance: to attend one of the world's most prestigious universities on a full ride. What's the catch, and why her?   Still searching for answers, Alex arrives in New Haven tasked by her mysterious benefactors with monitoring the activities of Yale's secret societies. Their eight windowless "tombs" are the well-known haunts of the rich and powerful, from high-ranking politicos to Wall Street's biggest players. But their occult activities are more sinister and more extraordinary than any paranoid imagination might conceive. They tamper with forbidden magic. They raise the dead. And, sometimes, they prey on the living. ...Show more
$22.99
AUD
Category: Fantasy Science Fiction Horror | Series: The\Passage Trilogy | Reading Level: good
PRE LOVED - NEW YORK TIMES BESTSELLER - SOON TO BE A FOX TV SERIES - This thrilling novel kicks off what Stephen King calls "a trilogy that will stand as one of the great achievements in American fantasy fiction."   NAMED ONE OF THE TEN BEST NOVELS OF THE YEAR BY TIME AND ONE OF THE BEST BOOKS OF THE YE AR BY The Washington Post - Esquire - U.S. News & World Report - NPR/On Point - St. Louis Post-Dispatch - BookPage - Library Journal "It happened fast. Thirty-two minutes for one world to die, another to be born."   An epic and gripping tale of catastrophe and survival, The Passage is the story of Amy--abandoned by her mother at the age of six, pursued and then imprisoned by the shadowy figures behind a government experiment of apocalyptic proportions. But Special Agent Brad Wolgast, the lawman sent to track her down, is disarmed by the curiously quiet girl and risks everything to save her. As the experiment goes nightmarishly wrong, Wolgast secures her escape--but he can't stop society's collapse. And as Amy walks alone, across miles and decades, into a future dark with violence and despair, she is filled with the mysterious and terrifying knowledge that only she has the power to save the ruined world.   Look for the entire Passage trilogy: THE PASSAGE - THE TWELVE - THE CITY OF MIRRORS   Praise for The Passage   " A] blockbuster."--The New York Times Book Review   "Mythic storytelling."--San Francisco Chronicle   "Magnificent . . . Cronin has taken his literary gifts, and he has weaponized them. . . . The Passage can stand proudly next to Stephen King's apocalyptic masterpiece The Stand, but a closer match would be Cormac McCarthy's The Road: a story about human beings trying to generate new hope in a world from which all hope has long since been burnt."--Time   "The type of big, engrossing read that will have you leaving the lights on late into the night."--The Dallas Morning News   "Addictive."--Men's Journal   "Cronin's unguessable plot and appealing characters will seize your heart and mind."--Parade ...Show more