$39.99
AUD
Category: Film Theatre
Step into the world of cinema and discover everything there is to know about movies, directors, genres, and styles. Profiling more than 100 of the most influential films ever made, and the world's most celebrated directors, The Film Book will take you on a journey through the changing landscape of cinem a. Discover the behind-the-scenes stories about timeless classics like Citizen Kane and The Godfather, and take a front row seat at lavish blockbusters like Star Wars or Titanic. Covering every national school of film-making from Hollywood to Bollywood, The Film Book has something for everyone. "Top 10" and "What to Watch" boxes will inspire your next movie night. Test your knowledge with the essential trivia section - how much do you know about Oscar winners, biggest flops, banned films, and more? From the birth of film right up until the present, The Film Book is essential reading for movie lovers everywhere. ...Show more
$32.99
AUD
Category: Film Theatre | Series: 101 Things I Learned Ser.
An illustrated, accessible introduction to filmmaking from a Hollywood screenwriter, producer, script consultant, and film school professor Bringing a film to life requires skills in storytelling, the visual arts, logistics, and more. This book presents many critical principles of filmmaking, including- . How to structure and pitch a screenplay . How to make visible the invisible, such as backstory, motivation, and inner psychology . Why it's best to keep your characters plunging into the unknown . The difference between plot, story, and theme . How to compose a frame visually . How to manage finances, schedules, set logistics, sound, and lighting . Why many films drag in Act 2, and what to do about it Written by an award-winning producer, screenwriter, and script consultant to major movie studios, 101 Things I Learned in Film School is an indispensable resource for students, screenwriters, filmmakers, animators, and anyone interested in the movie world. ...Show more
$29.99
AUD
Category: Film Theatre
Trash talk like Deadpool with this hilarious authorized book that contains the best insults from the Deadpool comics, allowing you to create thousands of snarky comebacks worthy of the fast-talking Merc with a Mouth.He is annoying. He is dangerous. He smells terrible. But the public loves him. He talks and cracks jokes nonstop, breaks down the fourth wall for humorous effect, devises ingenious pranks and gags, and pummels enemies with brilliant and hilarious put-downs. Now, anyone can devise the perfect comeback with the Deadpool Comeback Creator. The best words from the Deadpool comics are featured on pages that are split into three individual sections. By flipping each section you can mix and match words to come up with the most outrageous insults worthy of Deadpool himself--150,000 snarky combinations in all Each comeback can be chosen at random or customized to fit any situation. Plus, the back of each page takes you inside the mind of the fast-talking mercenary, explaining why he chooses specific words. Don't be an "insufferable flaming Zamboni," flip the pages and let the good-natured trash-talking fun begin. ...Show more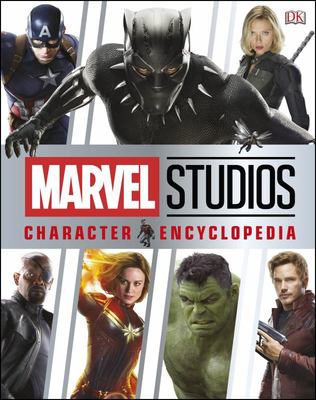 $24.99
AUD
Category: Film Theatre
Learn the facts, figures, super-powers and origins of your favourite characters from the Marvel Cinematic Universe (MCU). From the Avengers and Ant-Man to Black Panther and Doctor Strange, this book spans over a decade of action-packed Marvel Studios movie releases. Filled with interesting facts and ke y information, whether your favourite hero is Captain America, Black Widow, Thor, the Wasp, Iron Man or Gamora, you'll be able to find out all about their story, super-powers, weapons, and much more. It isn't all heroes though; this book includes powerful villains and their followers, sinister spies, brave soldiers, and even ordinary people who find themselves caught up in epic battles! Whatever it is that you want to know, Marvel Studios- Character Encyclopedia will make you an instant Marvel Studios expert. Wondering what Thor's hammer is called*, or where Vision came from? How Iron Man builds his suits, or who Thanos is? Then this is the book for you! *Mjolnir, just in case you were wondering! ...Show more
$39.99
AUD
Category: Film Theatre
When the Golden Age of Hollywood was in its heyday, The Australian Women's Weekly was there too, reporting in real time on the faces, places and events of this glorious era. While the most iconic women of Hollywood may no longer be with us, their appeal has never dimmed. From Audrey to Marilyn, Garbo to Garland we delve deep into our archives to celebrate the life and times of these unforgettable stars - in a pictorially stunning coffee table book sure to delight film fans of every vintage. ...Show more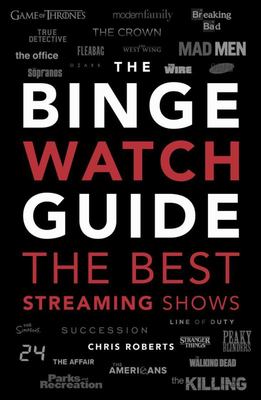 $19.99
AUD
Category: Film Theatre
This book gathers 110 of the most outstanding TV series of recent decades, offering insightful overviews of storylines, themes and characters, while providing recommendations, tasters, trivia and teases. Previously... it was all about cinema. Yet the 21st century has increasingly seen fans and critics alike switching their preference to long-form TV, where the stories, characters and talent are now centred. As pioneering HBO shows proved, you can go much deeper in (for example) a rich, rewarding 16-hour series than you can in a 90-minute blockbuster. Amazon Prime, HBO, Sky Atlantic, Netflix and Disney+ mean many of us no longer watch live TV. But how to find you way to the killer and avoid the filler? This book has all you need to know - details of more than 100 of the best shows you can stream onto your screen today. ...Show more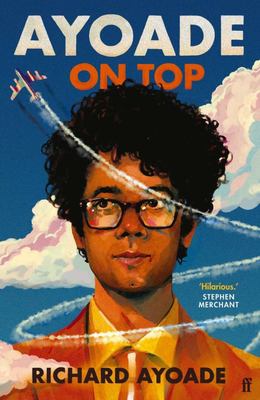 $22.99
AUD
Category: Film Theatre
A message from the Captain: 'On behalf of myself and the entire Ayoade team, welcome to Ayoade on Top. At last, the definitive book about perhaps the best cabin-crew dramedy ever filmed: View from the Top, starring Gwyneth Paltrow.' Buckle up for the flight of your life. 'The most profoundly silly book on film I've ever read and somehow one of the most insightful too.' Edgar Wright 'A brilliant satire of film, academia, commerce and Richard Ayoade . . . The funniest book I've ever read.' Jesse Eisenberg 'I haven't laughed this much reading a book in a long time. The man is a national treasure.' Big Issue ...Show more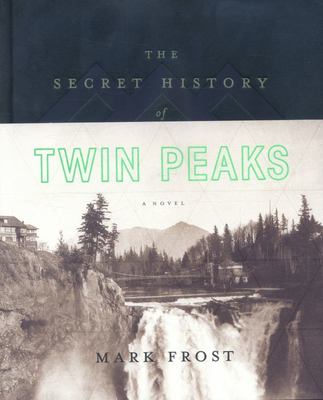 $39.99
AUD
Category: Film Theatre
From the co-creator of the landmark series, the story millions of fans have been waiting to get their hands on for 25 long years. A vastly layered, wide-ranging history that deepens the mysteries of the iconic town in ways that will thrill disciples of the original series, and will prep fans for the up coming Showtime series like nothing else out there. Four original TWIN PEAKS cast members--Kyle MacLachlan, Russ Tamblyn, Michael Horse, and David Patrick Kelly--who are appearing in the new TWIN PEAKS for SHOWTIME®--join three new actors--Amy Shiels, Robert Knepper, James Morrison--to voice the audiobook edition of the novel, along with co-creatorMark Frost and original cast memberChris Mulkey. Additional actors Annie Wersching (Bosch) and Len Cariou (Blue Bloods) will also be featured. Of the audiobook, creator Mark Frost says, "I am thrilled that both original cast members and new actors will be coming together on this project to bring this other aspect of the world of Twin Peaks to life." ...Show more
$59.99
AUD
Category: Film Theatre
A fully revised, updated and expanded edition of the seminal text on film   A new edition of the most accessible and compelling history of the cinema yet published, which is now updated with extra chapters. The Story of Film explores cinema from around the world and shows how cinematic ideas and techn iques cross national boundaries. Divided into three main epochs--Silent (1885-1928), Sound (1928-1990), and Digital (1990-Present)--the movies are discussed within chapters reflecting both the stylistic concerns of the moviemakers and the political and social themes of the time. This edition includes new text that encompasses the further-reaching scope of world cinema today, and the huge leaps in technology that have changed cinema screens forever. Clearly written, and illustrated with over 400 stills, including numerous sequences explaining how scenes work, The Story of Film is essential reading for both film students and the general moviegoer. "The Story of Film is no mere reference volume or coffee-table book, although it could function perfectly respectably as both. Rather, it's a romantic, fiercely intelligent re-mapping of cinema that also celebrates it as a mysterious synthesis of inspiration and craft." --The Daily Telegraph "Mark Cousins is incapable of writing anything about cinema history without making it fascinating." --Sean Connery ...Show more
$12.99
AUD
Category: Film Theatre | Series: The\Little Book Of... Ser.
Friends may have stopped filming in 2004 but Ross, Rachel, Monica, Chandler, Phoebe and Joey have never left our screens or our hearts. Now let their words comfort and cajole you through the tricky, sticky and downright funny times in life. The One About Their Best One Liners contains 170 quotes straig ht from the mouths of Manhattan's most famous sextet. They'll be there for you as you tackle some of the biggest topics in our existences: life, work, dating, relationships, self-knowledge, sarcasm and ... food. Could it BE any easier to get life advice from your favourite Friends characters? "I'm gonna go get one of those job things."Rachel faces reality after cutting financial ties with her dadAs seen on BuzzFeed.com, 16 December 2015 "I'm Chandler and I make jokes when I'm uncomfortable."Chandler fumbles introducing himself to Monica's ex, RichardAs seen on BuzzFeed.com, 22 September 2014. ...Show more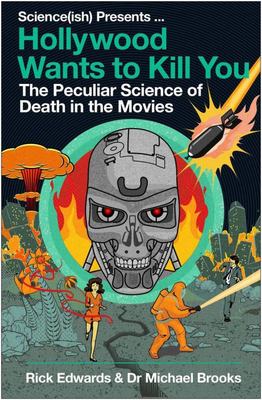 $22.99
AUD
Category: Film Theatre
The hilarious new popular science book from the bestselling authors of the Sunday Times Book of the Year Science(ish).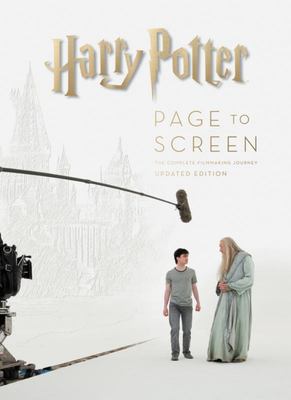 $129.99
AUD
Category: Film Theatre
Harry Potter Page to Screen: Revised and Expanded now has more pages devoted to the legacy of the Harry Potter films. In addition to the complete history of all eight Harry Potter films, the book now explores the theme parks in Florida, California and Japan, the sets and props in Leavesden, England and the House of MinaLima, founded by the graphic designers on all of the films, and located in London. With 1200 photographs, sketches, and diagrams, the book provides unbridled access to every aspect of the film-making process. It tells the stories behind each individual film and covers the design and technology behind all the astounding effects. This book pays homage to how one film became eight, how a few months became a decade, and how one author's fantasy became the project of many individuals' lifetimes-told by the people who were there, the people who made the magic real. Harry Potter Page to Screen: Revised and Expanded will start from the very beginning, describing how the book was optioned, the casting of Harry, Ron and Hermione, and the assembling of a creative team with the vision to tackle a world we had previously seen only in our imaginations. Interviews, quotes, and stories from the directors, producers, screenwriters, and actors discuss the making of all eight films at length, including the last film, film number 8, Harry Potter and the Deathly Hallows, Part 2. Daniel Radcliffe and his personal narrative from set to set is used as the life line that connects all aspects of this memoir, giving structure to the many voices of the Harry Potter family who orate this tale. All of the movies were filmed at the Leavesden Studio in Hertfordshire, England and these pages describe how the Leavesden family dealt with numerous cast, crew, and production dramas, replacements, technical difficulties and countless narrative and visual decisions. This book will touch on subjects such as J.K. Rowling's private comments to her young cast, the impact of Richard Harris' (the original Dumbledore) death on the cast and crew, the effects of 9/11 on the Leavesden family (during the filming of Harry Potter and the Chamber of Secrets), the reality of "growing up Potter" for the young starlets who experienced their adolescence on a hugely public stage, and reflections from the cast and crew on the end of the film series. In addition to stories on and off set, Harry Potter Page to Screen: Revised and Expanded pays tribute to the stunning physical, visual and technological genius that went into making an unbelievable story believable, showcasing more than a decade's worth of art and special effects, including never-before-seen photos of the costumes, sets, props, and creatures, as well as early concept art, drawings and designs. The book is fully supported by Warner Bros. and is being put together with the same group as Harry Potter Film Wizardry: The Updated Edition. While Film Wizardry provided a whimsical and informative scrapbook for Harry Potter fans and was published prior to the release of the last film, this mammoth book gives readers a more complete account of the entire film-making process, designed in a more classical, sophisticated package. Harry Potter Page to Screen: Revised and Expanded is a publishing event. This book is the Bible for everything Potter and will stand as the most complete and final visual history of the Harry Potter movie story ever to be published. ...Show more