$24.99
AUD
Category: Gardening Landscape Plants
'The wisest book I've read for many years ... Much more than a gardening book, much more than a guide to mental health ... Hugely recommended' Stephen Fry THE SUNDAY TIMES BESTSELLER How can getting outdoors help us to look after our mental health? In a powerful combination of contemporary neuroscien ce, psychoanalysis and brilliant storytelling, The Well Gardened Mind investigates the magic that many gardeners have known for years - working with nature can radically transform our health, wellbeing and confidence. Prisoners given the chance to grow plants are less likely to reoffend. At-risk young people who get their hands in the soil are more likely to stay in education. Elderly people who garden live longer and have a better quality of life. Sue Stuart-Smith tells brilliant, illuminating stories of people struggling with stress, depression, trauma and addiction, from asylum seekers to veterans, inner-city young people to the retired. This is a glorious book of science, insight and anecdote that shows how our understanding of nature and its restorative powers is only just beginning to flower. 'An important and timely book ... Beautifully written, drawing on a lifetime's experience as both a clinician and a gardener, and I urge everyone to read it' MONTY DON 'Riveting, inspiring and often very moving ... A lively, compassionate exhortation for us all to get our hands back in the soil' ISABELLA TREE 'A compelling and deeply moving account of how profoundly our wellbeing can be affected through contact with gardening and the natural world ... Read it' EDMUND DE WAAL ...Show more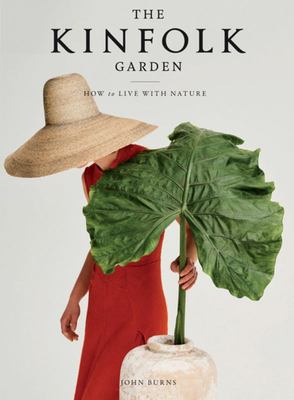 $59.99
AUD
Category: Gardening Landscape Plants | Series: Kinfolk Ser.
Since the launch of its magazine in 2011, Kinfolk has grown into an internationally recognized brand known for its minimalist aesthetic and strong community of inspiring and influential creatives. Kinfolk's books, with a combined 335,000 copies in print, have applied this lens to cooking, home design, a nd work. Now, in The Kinfolk Garden, the team turns its eye to outdoor spaces and the many ways they enhance our lives and help us foster community. With a focus on spaces that bring the outdoors in and the indoors out and people who have found ways to expertly incorporate the natural world into their lives, the book explores the garden as a place for work, play, entertaining, and inspiration. Featuring 30 homeowners and their spaces in locations around the globe, The Kinfolk Garden offers an easy approach to bringing nature home. ...Show more
$35.00
AUD
Category: Gardening Landscape Plants
 While most Australians live in capital cities, at one time or another we all covet the charm and slower pace of country living. But if a tree change isn't feasible for suburbanites, why not combine the best of both worlds at home? My Suburban Farm is a gorgeous guide to bringing the rustic romance, cra ft aesthetic and home-grown joy of rural life into your very own suburban nook.From the meditative delights of craft to the satisfaction of growing and cooking your veggies, this book celebrates everything handmade, home-grown and heart-warming. Ainslee Costa, creator of the popular My Suburban Farm Instagram account, shares her tips and tricks on everything from candle-making to pottery, hunting for vintage wares to keeping chickens. With My Suburban Farm you'll learn to bring the simple pleasures of the country into any space.   ...Show more
$27.99
AUD
Category: Gardening Landscape Plants
'Where once house plants were the province of an older generation who had the time, knowledge and space to tend them, they're now proving popular with a younger, cooler crowd.' - the Telegraph House plants can change a home in an instant. A flash of colour, a calming influence, they are adaptable, affor dable and - if you know how - easy to care for. In Plant, horticultural expert and author of Prick, Gynelle Leon, gives you all the knowledge you need to help your plants thrive. Featuring: A plant gallery showcasing some of the very best house plants A chapter of styling ideas to inspire you to show your plants and their best A care guide with all you need to know to help your plants thrive ...Show more
$24.99
AUD
Category: Gardening Landscape Plants
Buying houseplants is an addiction. You might start with a charming fern in the corner of your living room, and, before too long, every windowsill in your home is groaning under the weight of 100 succulents. As your addiction grows, the cost adds up. That's why adopting plants - says author An drew Mikolajski - is the best course of action. This adoption process can, of course, involve taking sick plants off your less-than-green-thumbed friends and nursing them back to health. Or perhaps finding the occasional freebie placed by the curb, abandoned and in need of a new guardian. But adopting a plant might also be as simple as growing a tiny cutting - a chunk of any plant, which has fallen or been gently snipped off - into a full size plant. Andrew's fun and easy-to-use book offers advice on how to nurse and propagate cuttings, alongside cute illustrations, which might just help satisfy your addiction. For now. ...Show more
$39.99
AUD
Category: Gardening Landscape Plants | Series: Floret Ser.
Grow and arrange breathtaking dahlias to enhance every occasion. In this luxe compendium, world-renowned flower farmer and floral designer Erin Benzakein reveals all the secrets to cultivating gorgeous dahlias. These coveted floral treasures come in a dazzling range of colours, sizes, and forms, with en ough variety for virtually every garden space and personal preference, making them one of the most beloved flowers for arrangements. In these pages, readers will discover expert advice for planting, harvesting, and arranging garden-fresh dahlias, including a simple-to-follow overview of the dahlia classification system, an A-Z guide with photos and descriptions of more than 350 varieties, and step-by-step how-tos for designing show-stopping dahlia bouquets that elevate any occasion. Full of expert wisdom and overflowing with hundreds of lush photographs, Discovering Dahlias is an essential resource for gardeners and a must-have for anyone who loves flowers. ...Show more
$59.99
AUD
Category: Gardening Landscape Plants | Reading Level: very good
Paul Bangay's celebrated Victorian property, Stonefields, has now been under his expert care for 15 years. Today, his vision is complete and the garden is mature and more beautiful than ever. In this new book, Paul takes the reader through the changing seasons to highlight different aspects of the garde n and the trusted design and planting principles he has applied at Stonefields. From the vibrant autumn colours in the woodland, to the jubilant flowering of the crab apple trees in October and the harvesting of vegetables in the summer, this is a delightful and exquisitely photographed journey through the garden that tells the story of its evolution since The Garden at Stonefields was published in 2013. Sharing practical advice, too, Paul explains the gardener's essential quarterly tasks as well as his favourite and recommended plants for each season. But this is also a beautiful book of reflection on a much-loved garden to which a gardener has dedicated many years of time and care. Looking back on all he has achieved in this treasured space, Paul muses on creativity, achievements and disappointments, the human connection to the changing Australian landscape and the inevitabilities of change and the passage of time. More than just an intimate tour around Stonefields today, this book is an invitation to reflect on the meaning and rich rewards of gardening itself.   ...Show more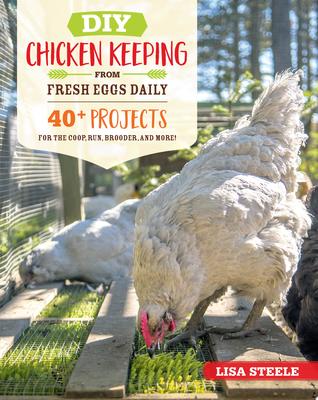 $29.99
AUD
Category: Gardening Landscape Plants
Build a better life for your chickens Join Lisa Steele, chicken keeper extraordinaire and founder of Fresh Eggs Daily, to learn how to build just about everything you might need for your coop, run, or farmhouse kitchen. Whether you're a DIY novice looking for an easy win or a more experienced builder lo oking for chicken-specific projects, you've come to the right place The chapters are packed with a variety of ideas, covering every skill level: The Basics Lisa will tell you what tools you absolutely need, the ins and outs of pallets, and a few special skills, like how to transfer lettered designs to wood. Quick and Easy Projects Get started with projects that take minutes or hours, not days From a decorative cutting board coop sign and paned window coop mirror to more functional projects like a clothespin herb drying rack and dropping board, you're sure to find the right starter project. Handy Projects Ready to take on a slightly more challenging build? Try the removable coop ladder roost, boot tree stand, feed dolly, chick-sized jungle gym, or chicken-proof herb garden. Pallet Projects What's better than DIY projects? DIY projects made from free wood Use pallets in all forms (whole, partial, and boards) for the projects in this chapter. Make a coop tool holder, chick roosting bar, swinging bench, feeding station, coop shutters, compost bin, and so much more. Weekend Projects More time doesn't necessarily mean frustrating or too difficult. The ambitious, yet easy-to-follow, projects in this chapter include a sliding barn coop door, a-frame integration pen, and a roadside egg stand. No matter what you need for the coop--or what your chickens might want you to build first --you're sure to have fun as you create a coop and run that's the envy of your neighbor's flock. ...Show more
$49.95
AUD
Category: Gardening Landscape Plants
Leading floral designers Putnam & Putnam are back - now with the ultimate flower-arrangement reference book The follow-up to Darroch and Michael Putnam's acclaimed bestselling debut, Flower Color Theoryis the only guide that uses color theory as inspiration for flower arrangements. The book feature s 175 arrangements that show myriad ways to combine flowers of different hues, all built around color schemes including analogous, complementary, monochromatic, triadic, transitional, and accent colors. Flower Color Theory is both inspirational and a guide to creating lush, romantic, and effortlessly elegant creations of your own. ...Show more
$52.99
AUD
Category: Gardening Landscape Plants
"Dan Hinkley is a rare man, generous, inspired, and gifted with an eye for beauty that is given to few people. How I long to wander again in the galloping beauty of his garden at Windcliff. Here it is, in all its inspiring wonder." --Anna Pavord, author of Landskipping and The Curious Gardener Daniel H inkley is widely recognized as one of the fore­most modern plant explorers and one of the world's lead­ing plant collectors. He has created two outstanding pri­vate gardens--Heronswood and Windcliff. Both gardens, and the story of how one begat the other, are beautifully celebrated in Hinkley's new book, Windcliff.   In these pages you will delight in Hinkley's recounting of the cre­ation of his garden, the stories of the plants that fill its space, and in his sage gardening advice. Hinkley's spirited ruminations on the audac­ity and importance of garden-making--contemplations on the beauty of a sunflower turning its neck from dawn to dusk, the way a plant's scent can spur a memory, and much more--will appeal to the hearts of every gardener.   Filled with Claire Takacs's otherworldly photography, Windcliff is spectacular for both its physical beauty and the quality of information it contains.   ...Show more
$70.00
AUD
Category: Gardening Landscape Plants
The Australian garden was born mid-century, a time of postwar confidence and growing national identity. Gardens became outdoor rooms for recreation and healthy living - removing the barriers between inside and out - and bold designs celebrated native Australian plants. The mid-century modern aesthetic has seen a revival in recent years, with contemporary garden designers reinterpreting the optimism, innovation and independence of that era. The gardens in Living Outside speak to an Australia that draws on the confidence of the last century while pushing the boundaries of experimentation, all to rise to the environmental and social challenges of today. The featured projects embrace their unique surrounding landscapes, from coastal cliffs and expansive grassland to tropical forest and even urban neighbourhoods. They also reflect a return to modernism - not just the look and feel, but also the functionality and values of invention, conservation, wellbeing.These gardens are more than just ornamental backdrops: they provide shade for neighbourhoods, food for pollinating insects, habitat for wildlife, hubs for both social interaction and moments of respite. They are platforms for research into resilient futures, experiments in sustainability and places for families to grow. They have been designed in response to their contexts and exemplify the singular and joyous spaces that can result from a deep appreciation of place.   ...Show more
$34.99
AUD
Category: Gardening Landscape Plants
Plant Therapy showcases the theory behind the recent surge in the 'self-care' approach to living with plants, no matter what your environment. We all know that being in or surrounded by nature is good for our health, but few of us take the time to understand why. As urbanisation swallows up ecosystems, and humans move away from the environments they've adapted to, it has never been more important to understand the relationship between plants and people. Broken down into three chapters: The Human-Nature Relationship, Living with Plants and an informative 'Plantopedia', the book first explains how we have come to exist in an environment that is at odds with our mental, emotional and physical needs, then explores how we can readjust this balance, before showcasing plants that help us to breathe, restore balance, and boost our wellbeing.  A stylish yet practical book, Plant Therapybrings together two major trends - house plants and wellbeing - and enhances the value of both through making clear their connection with one another. When research has shown that the presence of plants can decrease blood pressure, increase productivity, and calm anxiety, both at home and at work, why wouldn't you pick up this book and create your own calming oasis?   ...Show more