$19.95
AUD
Category: Magazines & Journals
Lunch Lady is a magazine where parenting is not taken too seriously but a balanced approach to family life is. Colourful, thoughtful and full-of-cheek, it reminds parents to keep things in perspective and have fun. It's a beautifully printed kitchen keepsake full of recipes, inspiring family stories, ph otography, art + kids cooking ideas and funny relatable opinion pieces about the ups and downs of raising children. ...Show more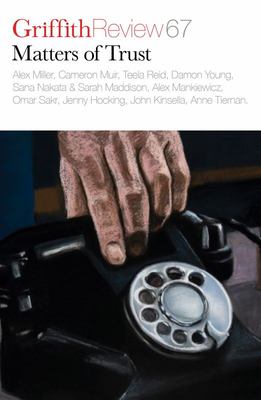 $27.99
AUD
Category: Magazines & Journals | Series: Griffith Review Ser.
From our first experiences to our last, institutions structure our world - through education and medicine to politics, justice, civics and religion. But in recent years even the most entrenched of institutions are seemingly on the edge of implosion. Either through deliberate political attacks or as an e ffect of wider disruption, new social forces have issued a comprehensive challenge to the established order. Does this new uncertainty mark a profound loss of trust in how our society is organised and how it operates? Might this be an opportunity for thorough-going reform to regain lost legitimacy, or does it mark an end-point for a social structure that is no longer tenable in the twenty-first century? Can institutions adapt? Can trust be rebuilt? Or will new forms of social organisation eventuate from this gathering sense of crisis? ...Show more
$24.99
AUD
Category: Magazines & Journals
In a tumultuous year, Australia and New Zealand have never been closer, as we move towards a shared travel zone. But why, despite being so close, do we seem to know so little about each other? And is there such a thing as national character? In this wise and illuminating essay, Laura Tingle looks at lea dership, economics, history and more. Competitiveness has marked our relationship from its earliest days. In the past half-century, both countries have been compelled to remake themselves amid shifting economic fortunes. New Zealand has been held up as a model for everything from tax reform to the way we conduct our politics. What have been the outcomes? How do they compare to ours? Tingle considers everything from Morrison and Ardern as national leaders to the different ways each country has dealt with its colonial legacy. What could we learn from New Zealand? And it from us? This is a perceptive, often amusing introduction to a country just like ours in some ways, but quite different in others.   ...Show more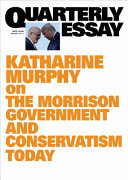 $24.99
AUD
Category: Magazines & Journals
What has the coronavirus pandemic revealed about Scott Morrison, and where is he taking Australia? Epidemics are mirrors. What has COVID-19 revealed about Australia, and about Scott Morrison and his government? In this gripping essay, Katharine Murphy goes behind the scenes to tell the story of the res ponse to the crisis. Drawing on interviews with Morrison, Brendan Murphy, Josh Frydenberg, Sally McManus and other players, she traces how the key health and economic decisions were taken. Her account is twinned with a portrait of the prime minister. She explores his blend of pragmatism and faith, and shows how a leader characterised by secrecy and fierce certainty learnt to compromise and reach out – with notable exceptions. Now, as the nation turns inwards and unemployment rises, our faith in government is about to be tested anew. What does "We're all in this together" truly mean? Will Morrison snap back to Liberal hardman, or will he redefine centre-right politics in this country? "Morrison's a partisan, blue team to the core, but his political philosophy is hard to pin down, because it is predominantly trouble-shooting. By instinct, Morrison is a power player and a populist, not a philosopher; a repairer of walls, not a writer of manifestos … [his] conservatism is extreme pragmatism in defence of what he regards as the core of the nation." —Katharine Murphy, The End of Certainty ...Show more
$9.95
AUD
$11.95
(16% off)
Category: Magazines & Journals
The Monthly is one of Australia's boldest voices, providing enlightening commentary and vigorous, at times controversial, debate on the issues that affect the nation. Home to our finest thinkers, journalists and critics, including David Marr, Helen Garner, Don Watson and Anna Goldsworthy, the magazine o ffers a mix of investigative reportage, critical essays and thoughtful reviews.   The Monthly is published in multiple formats: print magazine, iPad, iPhone and Android apps, ebook and online. It was named winner of the General Interest category at the 2015 Australian Magazine Awards.   An independent voice in Australian media, the Monthly is essential reading for anyone who is seeking deep engagement with national politics, society and culture. ...Show more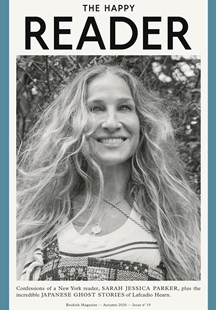 $8.99
AUD
Category: Magazines & Journals
For avid readers and the uninitiated alike, this is a chance to reengage with classic literature and to stay inspired and entertained. The concept of the magazine is simple- the first half is a long-form interview with a notable book fanatic and the second half explores one classic work of literature f rom an array of surprising and invigorating angles. ...Show more
$19.95
AUD
Category: Magazines & Journals
Lunch Lady is a magazine where parenting is not taken too seriously but a balanced approach to family life is. Colourful, thoughtful and full-of-cheek, it reminds parents to keep things in perspective and have fun. It's a beautifully printed kitchen keepsake full of recipes, inspiring family stories, ph otography, art + kids cooking ideas and funny relatable opinion pieces about the ups and downs of raising children. ...Show more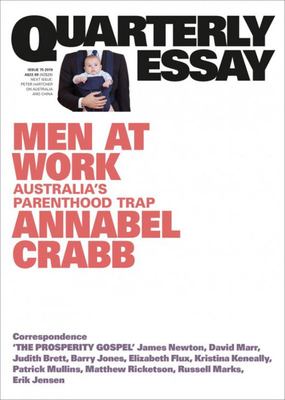 $22.99
AUD
Category: Magazines & Journals | Reading Level: 4 Non Fiction
When New Zealand Prime Minister Jacinda Ardern announced her pregnancy, the headlines raced around the world. But when Scott Morrison and Josh Frydenberg became the first Prime Minister and Treasurer duo since the 1970s to take on those roles while bringing up primary-school-aged children, this detail p assed largely without notice. Why do we accept that fathers will be absent? Why do so few men take parental leave in this country? In the last half-century, women have revolutionised the way we work and live. But men's lives have changed remarkably little in that time. Why is that? Is it because men don't want to change? Or is it because, every day in various ways, we tell them they shouldn't?" In this Quarterly Essay, Annabel Crabb deploys political observation, workplace research and her characteristic humour and intelligence to argue that gender equity cannot be achieved until men are as free to leave the workplace (when their lives demand it) as women are to enter it. ...Show more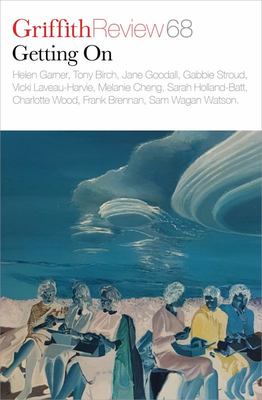 $27.99
AUD
Category: Magazines & Journals | Series: Griffith Review Ser.
In a world where seventy is the new fifty, old age isn't what it used to be. By 2060, the ratio of Australians aged over sixty-five will have passed one in four. This unprecedented demographic transformation marks a quiet revolution with far-reaching consequences for both individuals and wider society. As the proportion of older people continues to rise, how will working patterns, leisure habits and modes of living be reshaped and refashioned to answer future needs? How will this shift in the balance of the population be addressed? Will our seniors be celebrated or marginalised, powerful or powerless? What approach will Australia take to the global phenomenon of long life? And how might listening to the wisdom of our elders change everyone's world? ...Show more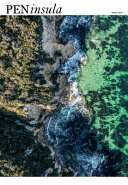 PENinsula Literary Journal Issue One
by PENinsula Literary Journal (Editor, Introductions and notes by Emily Westmoreland and Celeste Deliyiannis, Prepared for Publication by Emily Westmoreland)
$30.00
AUD
Category: Magazines & Journals
PENinsula is an annual literary journal celebrating writing and landscape photography from the Mornington Peninsula. From the back beaches to the foreshore, issue one is a blend of nature writing, personal essays and short fiction. Showcasing twelve local writers and seven photographers, PENinsula is th e only literary journal in Australia dedicated to writing from the Mornington Peninsula. Issue one features deleted scenes from Danielle Binks's The Year the Maps Changed, stories of caring for country, an essay from Yorta Yorta singer/songwriter Carissa Nyalu, nostalgia for beach summers gone by and spotlights on the Peninsula's native flora and fauna. ...Show more