$49.99
AUD
Category: Music | Series: Leonard Cohen, Untold Stories Ser.
The extraordinary life of one of the world's greatest music and literary icons, in the words of those who knew him best. Poet, novelist, singer-songwriter, artist, prophet, icon--there has never been a figure like Leonard Cohen. He was a true giant in contemporary western culture, entertaining and insp iring people everywhere with his work. From his groundbreaking and bestselling novels, The Favourite Game and Beautiful Losers, to timeless songs such as "Suzanne," "Dance Me to the End of Love," and "Hallelujah," Cohen is a cherished artist. His death in 2016 was felt around the world by the many fans and followers who would miss his warmth, humour, intellect, and piercing insights. Leonard Cohen, Untold Stories chronicles the full breadth of his extraordinary life. The first of three volumes--The Early Years--follows him from his boyhood in Montreal to university, and his burgeoning literary career to the world of music, culminating with his first international tour in 1970. Through the voices of those who knew him best--family and friends, colleagues and contemporaries, rivals, business partners, and his many lovers--the book probes deeply into both Cohen's public and private life. It also paints a portrait of an era, the social, cultural, and political revolutions that shook the 1960s. In this revealing and entertaining first volume, bestselling author and biographer Michael Posner draws on hundreds of interviews to reach beyond the Cohen of myth and reveal the unique, complex, and compelling figure of the real man. ...Show more
$29.99
AUD
Category: Music
An exploration of female friendship and women in music, from the iconic singer-songwriter and bestselling author of Another Planet and Bedsit Disco Queen. In 1983, backstage at the Lyceum in London, Tracey Thorn and Lindy Morrison first met. Tracey's music career was just beginning, while Lindy, drumme r for The Go-Betweens, was ten years her senior. They became confidantes, comrades and best friends, a relationship cemented by gossip and feminism, books and gigs and rock 'n' roll love affairs.Morrison - a headstrong heroine blazing her way through a male-dominated industry - came to be a kind of mentor to Thorn. They shared the joy and the struggle of being women in a band, trying to outwit and face down a chauvinist music media.In My Rock 'n' Roll Friend Thorn takes stock of thirty-seven years of friendship, teasing out the details of connection and affection between two women who seem to be either complete opposites or mirror images of each other. This important book asks what people see, who does the looking, and ultimately who writes women out of - and back into - history.   ...Show more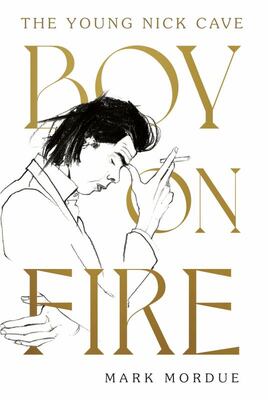 $39.99
AUD
Category: Music
 The first volume of the long-awaited, near-mythical biography of Nick Cave, by award-winning writer, Mark Mordue. A deeply beautiful, profound, profane and poetic biography of the early formative years of the dark prince of Australian rock 'n' roll, Boy on Fire is Nick Cave's creation story. This is th e story of the artist first as a boy, then as a young man. A deeply insightful work which charts his family, friends, influences, milieu and, most of all, his music, it reveals how Nick Cave shaped himself into the extraordinary artist he would become. As well as a powerfully compelling biography of a singular, uncompromising artist, Boy on Fire is also a fascinating social and cultural biography, a vivid and evocative rendering of a time and place, from the fast-running dark river and ghost gums of Wangaratta, to the nascent punk scene which hit staid 1970s Melbourne like an atom bomb, right through to the torn wallpaper, sticky carpet and the manic, wild energy of nights at the Crystal Ballroom.  Boy on Fire is a stunning biographical achievement. ...Show more
$49.99
AUD
Category: Music
The extraordinary story of a transformative decade on Broadway, featuring gripping behind-the-scenes accounts of shows such as Rent, Angels in America, Chicago, The Lion King, and The Producers--shows that changed the history of the American theater. The 1990s was a decade of profound change on Broadway . At the dawn of the nineties, the British invasion of Broadway was in full swing, as musical spectacles like Les Miserables, Cats, and The Phantom of the Opera dominated the box office. But Andrew Lloyd Webber's Sunset Boulevard soon spelled the end of this era and ushered in a new wave of American musicals, beginning with the ascendance of an unlikely show by a struggling writer who reimagined Puccini's opera La Bohème as the smash Broadway show Rent. American musical comedy made its grand return, culminating in The Producers, while plays, always an endangered species on Broadway, staged a powerful comeback with Tony Kushner's Angels in America. A different breed of producers rose up to challenge the grip theater owners had long held on Broadway, and corporations began to see how much money could be made from live theater. And just as Broadway had clawed its way back into the mainstream of American popular culture, the September 11 attacks struck fear into the heart of Americans who thought Times Square might be the next target. But Broadway was back in business just two days later, buoyed by talented theater people intent on bringing New Yorkers together and supporting the economics of an injured city. Michael Riedel presents the drama behind every mega-hit or shocking flop, bringing readers into high-stakes premieres, fraught rehearsals, tough contract negotiations, intense Tony Award battles, and more. From the bitter feuds to the surprising collaborations, all the intrigue of a revolutionary era in the Theater District is packed into Singular Sensation. Broadway has triumphs and disasters, but the show always goes on. ...Show more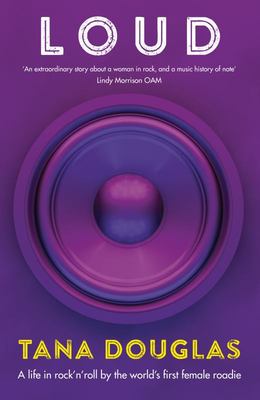 $34.99
AUD
Category: Music | Reading Level: very good
 What goes on tour stays on tour - unless you're the the first woman roadie in the world At just fifteen, Tana Douglas ran away to the circus that was rock 'n' roll in the 1970s, taking a job with a young and upcoming band called AC/DC. While still a teenager she headed to the UK and later the US to wor k for a who's who of bands and artists. Life on the road was exhilarating, hard work, occasionally surreal but never dull, particularly when you're the only woman in the road crew and the #metoo movement is still 40 years away.   ...Show more
$19.99
AUD
Category: Music | Series: 33 1/3 Ser.
In a bar called The Bucket of Blood, a man shoots the bartender four times in the head. In the small town of Millhaven, a teenage girl secretly and gleefully murders her neighbors. A serial killer travels from home to home, quoting John Milton in his victims' blood. Murder Ballads, the ninth studio alb um from Nick Cave and the Bad Seeds, is a gruesome, blood-splattered reimagining of English ballads, American folk and blues music, and classic literature. Most of the stories told on Murder Ballads have been interpreted many times, but never before had they been so graphic or profane. Though earning the band their first Parental Advisory warning label, Murder Ballads, released in 1996, brought Nick Cave and the Bad Seeds their biggest critical and commercial success, thanks in part to the award-winning single, "Where the Wild Roses Grow," an unlikely duet with Australian pop singer, Kylie Minogue. Closely examining each of the ten songs on the album, Santi Elijah Holley investigates the stories behind the songs, and the numerous ways these ballads have been interpreted through the years. Murder Ballads is a tour through the evolution of folk music, and a journey into the dark secrets of American history. ...Show more
$14.99
AUD
Category: Music
Sir Lenny Henry rang up the Office for National Statistics to confirm something he'd been thinking about for a long time. They told him that only 29.5% of the United Kingdom's population is made up of white, heterosexual, able-bodied men; so, he wonders, why do they still make up the vast majority of pe ople we see in our media? Joining forces with the former Chair of the Royal Television Society's Diversity Committee Marcus Ryder, he draws on decades of experience to reveal why recent efforts to diversify media have been thus far ineffective, and why they are simply not enough. With wit, humour and unflinching gravitas they analyse the flaws of current diversity initiatives, point out the structural and financial imbalances working against the cause, and provide clear solutions to get the media industry back on track. Access All Areas is an urgent, actionable manifesto that will dramatically shift the debate around diversity and the media. ...Show more
$19.99
AUD
Category: Music
The best selling memoir, now in paperback!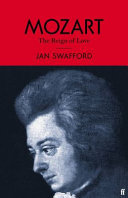 $59.99
AUD
Category: Music
From his celebrated early childhood, Mozart has been caught up in myths: the superhuman prodigy, the adult who was still a child, the neglect, the pauper's grave. None of these myths are true, at least not at face value. Wolfgang Amadè Mozart is not primarily a myth-busting book, but in the process of b ringing to vivid life the man and composer absorbed in writing for his public rather than for posterity, the myths topple en route. Swafford portrays a man who had his sorrows like everybody else, but who was a high-spirited, high-living bon vivant fond of games of skill, well-read and thoughtful if also at times playing the clown: in the end fundamentally a happy and happily married man who had a wide circle of friends. ...Show more
$32.99
AUD
Category: Music
INDIE AWARD WINNER 2020 A powerful memoir of a true Australian legend: stolen child, musical and lyrical genius, and leader. Not many have lived as many lives as Archie Roach - stolen child, seeker, teenage alcoholic, lover, father, musical and lyrical genius, and leader - but it took him almost a life time to find out who he really was. Roach was only two years old when he was forcibly removed from his family. Brought up by a series of foster parents until his early teens, his world imploded when he received a letter that spoke of a life he had no memory of. In this intimate, moving and often shocking memoir, Archie's story is an extraordinary odyssey through love and heartbreak, family and community, survival and renewal - and the healing power of music. Overcoming enormous odds to find his story and his people, Archie voices the joy, pain and hope he found on his path through song to become the legendary singer-songwriter and storyteller that he is today - beloved by fans worldwide. Tell Me Why is a stunning account of resilience and the strength of spirit - and of a great love story. Winner of the 2020 Indie Book of the Year Non-Fiction Shortlisted for the Victorian Premier's Literary Awards, Non-Fiction Archie Roach is the 2020 VIC Australian of the Year 'Just like his early songs, Tell Me Why was written with empathy as its impetus and that intent shines through on every page. This is a phenomenal work by one of the most articulate and recognisable members of the Stolen Generations. It will be read, studied and discussed for many years to come.' The Australian 'Beautiful, gut-wrenching and compelling memoir' Sydney Morning Herald 'Archie's deeply resonant voice sings out - of a broken country and a life renewed. The voice of Australia.' Daniel Browning, ABC journalist and producer 'Roach is honest and humble in his oft-heartbreaking retelling of his search for identity, belonging and purpose' Courier Mail 'Best book of 2019: Tell Me Why by Archie Roach, a beautifully written autobiography that captures one of the most remarkable lives in Australian music' Weekend Australian ...Show more
$22.99
AUD
Category: Music
Flea, the iconic bassist and co-founder, alongside Anthony Kiedis, of the immortal Red Hot Chili Peppers finally tells his fascinating origin story, complete with all the dizzying highs and the gutter lows you'd expect from an LA street rat turned world-famous rock star. Michael Peter Balzary was born i n Melbourne, Australia, on October 16, 1962. His more famous stage name, Flea, and his wild ride as the renowned bass player for the Red Hot Chili Peppers was in a far and distant future. Little Michael from Oz moved with his very conservative, very normal family to Westchester, New York, where life as he knew it was soon turned upside down. His parents split up and he and his sister moved into the home of his mother's free-wheeling, jazz musician boyfriend - trading in rules, stability, and barbecues for bohemian values, wildness, and Sunday afternoon jazz parties where booze, weed, and music flowed in equal measure. There began Michael's life-long journey to channel all the frustration, loneliness, love, and joy he felt into incredible rhythm. When Michael's family moved to Los Angeles in 1972, his home situation was rockier than ever. He sought out a sense of belonging elsewhere, spending most of his days partying, playing basketball, and committing petty crimes. At Fairfax High School, he met another social outcast, Anthony Kiedis, who quickly became his soul brother, the yin to his yang, his partner in mischief. Michael joined some bands, fell in love with performing, and honed his skills. But it wasn't until the night when Anthony, excited after catching a Grandmaster Flash concert, suggested they start their own band that he is handed the magic key to the cosmic kingdom. Acid for the Children is as raw, entertaining and wildly unpredictable as its author. It's both a tenderly evocative coming of age story and a raucous love letter to the power of music and creativity ...Show more