$19.99
AUD
Category: Performing Arts Drama Plays | Series: Oberon Modern Plays Ser.
Nicole Kidman made her much-anticipated return to the London stage in the fall 2015 West End production of this new play by Anna Ziegler, about the woman who discovered DNA. Does Rosalind Franklin know how precious her photograph is? In the race to unlock the secret of life, it could hold the key.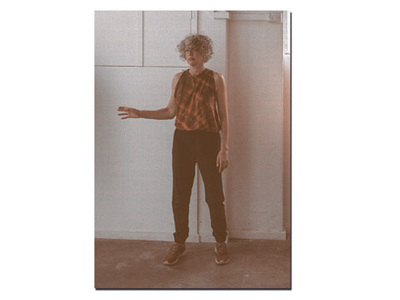 The Design Plot
by Shelley Lasica, Zoe Theodore
$49.00
AUD
Category: Performing Arts Drama Plays
Over a career spanning more than three decades, Shelley Lasica's practice has placed the creative and processional machinations of dance and choreography centre stage. Skirting histories of visual, spatial and performance art as closely as she has embraced dance and choreography, the Melbourne artist's propositions test the limits of the mediums in which they operate, forever expanding contexts and posing questions of just what dance is and what it can be as art.Lasica's debut book The Design Plot – which features texts by project producer Zoe Theodore, curator Pip Wallis and writer Megan Payne – acts as both documentation of Lasica's ever-evolving practice and a wider vehicle for exploring the relationship between the body and architectural space, imagination and memory. Tracing ten iterations of the collaborative dance work from which the book takes its name, The Design Plot is at once organised and amorphous in its bearings – image sequences fracturing and folding in on themselves amidst a measured, cumulative flow of gestures, people, movements and architectures.Like the performances themselves – which were conceived with dancers Ellen Davies, Timothy Harvey, Louella Hogan, Daniel Newell, Lilian Steiner and Jo White – the book is just another iteration of The Design Plot's ongoing process and self-interpretation. 'Each time The Design Plot is performed,' writes Zoe Theodore in her essay for the book, 'it is durational or cumulative, as it hosts a collective conversation that continually questions: What is the work? Where is the work? What happens to the work after occupying this architecture of time and space?'For more than thirty years, Shelley Lasica has pushed the confines of dance, choreography and performance. Her practice is defined by an enduring interest in the context and situations of presenting choreography. She regularly collaborates with visual artists, including Tony Clark, Helen Grogan, Anne Marie May, Callum Morton and Kathy Temin, in order to create dialogues between different modes and means of presentation. Lasica's choreographic works have been shown nationally and internationally within both visual art and theatre contexts, including: Melbourne Festival; National Gallery of Victoria, Melbourne; Chunky Move, Melbourne; Artspace, Sydney; Centre Nationale de la Danse, Paris; Siobhan Davies Studios, London; Dance Massive, Melbourne; Australian Centre for Contemporary Art, Melbourne; Murray White Room, Melbourne; and Anna Schwartz Gallery, Melbourne. She has been invited to research and develop new work through residencies at Gertrude Contemporary, Melbourne; Artspace, Sydney; Lucy Guerin Inc, Melbourne; The Substation, Melbourne; and PFERD, Vienna, Austria. ...Show more
$75.00
AUD
Category: Performing Arts Drama Plays
A backstage pass to the groundbreaking, hit musical Hamilton, winner of the 2016 Pulitzer Prize for Drama and Eleven Tony Awards, including Best Musical, including the award-winning libretto, behind-the-scenes photos and interviews, and exclusive footnotes from composer-lyricist-star Lin-Manuel Miranda. Lin-Manuel Miranda's groundbreaking musical Hamilton is as revolutionary as its subject, the poor kid from the Caribbean who fought the British, defended the Constitution, and helped to found the United States. Fusing hip-hop, pop, R&B, and the best traditions of theater, this once-in-a-generation show broadens the sound of Broadway, reveals the storytelling power of rap, and claims our country's origins for a diverse new generation. HAMILTON: THE REVOLUTION gives readers an unprecedented view of both revolutions, from the only two writers able to provide it. Miranda, along with Jeremy McCarter, a cultural critic and theater artist who was involved in the project from its earliest stages--"since before this was even a show," according to Miranda--traces its development from an improbable perfor­mance at the White House to its landmark opening night on Broadway six years later. In addition, Miranda has written more than 200 funny, revealing footnotes for his award-winning libretto, the full text of which is published here. Their account features photos by the renowned Frank Ockenfels and veteran Broadway photographer, Joan Marcus; exclusive looks at notebooks and emails; interviews with Questlove, Stephen Sond­heim, leading political commentators, and more than 50 people involved with the production; and multiple appearances by Presi­dent Obama himself. The book does more than tell the surprising story of how a Broadway musical became a national phenomenon: It demonstrates that America has always been renewed by the brash upstarts and brilliant outsiders, the men and women who don't throw away their shot. ...Show more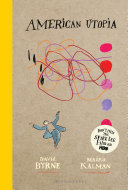 $49.99
AUD
Category: Performing Arts Drama Plays
A joyful collaboration between old friends David Byrne and Maira Kalman, American Utopia offers readers an antidote to cynicism, bursting with pathos, humanism, and hope--featuring his words and lyrics brought to life with more than 150 of her colorful paintings. The text is drawn from David Byrne's Am erican Utopia, which has become a hit Broadway show and now a documentary from Spike Lee*. The four-color artwork, by Maira Kalman, which she created for the Broadway show's curtain, is composed of small moments, expressions, gestures, and interactions that together offer a portrait of daily life and coexistence. With their creative talents combined, American Utopia is a salvo for kindness and a call for jubilation, a reminder to sing, dance, and waste not a moment. Beautifully designed and edited by Alex Kalman, American Utopia is a balm for the soul from two of the world's most extraordinary artists. *Don't miss the Spike Lee film of the American Utopia on HBO. ...Show more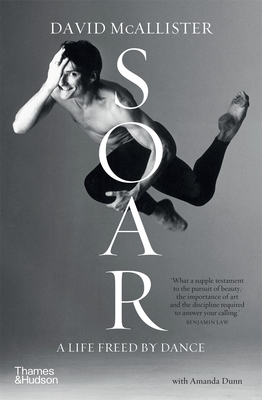 $39.99
AUD
Category: Performing Arts Drama Plays
From the backblocks of Perth to international stardom, this is a story of courage to fight against the odds for your passion and succeed. David McAllister has always belonged onstage. As the middle child in a Catholic family who knew nothing about dance, he watched himself twirl in the reflective glass of the TV and dreamed about becoming the next Rudolf Nureyev. As a little boy taking ballet lessons, he was mercilessly bullied. As a young man joining the ranks of The Australian Ballet, he worried that he would never play the prince because he lacked the height and lean limbs of a classical dancer. Every time he heard 'no', he simply did what he loved - danced.Sure enough, curtains rose for the unlikely prince: he represented Australia on the world stage; he became a principal dancer and performed his dream roles; he fell in love, onstage and off; and he enjoyed a twenty-year tenure as artistic director of The Australian Ballet, transforming it into one of the top flagship dance companies in the world. Fifty years since he stepped into his first ballet class, McAllister reflects on his dance journey, his relationships, embracing his sexuality, and the combination of talent, timing and sheer perseverance that gave rise to his transformative career.Includes 16 pages of colour photos from McAllister's life and career. ...Show more
$14.99
AUD
Category: Performing Arts Drama Plays | Series: Penguin Classics Ser.
Four plays which exemplify his interest in flawed, characters who defy the expectations of Greek society The four tragedies collected in this volume all focus on a central character, once powerful, brought down by betrayal, jealousy, guilt and hatred. The first playwright to depict suffering without ref erence to the gods, Euripides made his characters speak in human terms and face the consequences of their actions. In Medea, a woman rejected by her lover takes hideous revenge by murdering the children they both love, and Hecabe depicts the former queen of Troy, driven mad by the prospect of her daughter's sacrifice to Achilles. Electra portrays a young woman planning to avenge the brutal death of her father at the hands of her mother, while in Heracles the hero seeks vengeance against the evil king who has caused bloodshed in his family. Philip Vellacott's lucid translation is accompanied by an introduction, which discusses the literary background of Classical Athens and examines the distinction between instinctive and civilized behaviour. For more than seventy years, Penguin has been the leading publisher of classic literature in the English-speaking world. With more than 1,700 titles, Penguin Classics represents a global bookshelf of the best works throughout history and across genres and disciplines. Readers trust the series to provide authoritative texts enhanced by introductions and notes by distinguished scholars and contemporary authors, as well as up-to-date translations by award-winning translators. ...Show more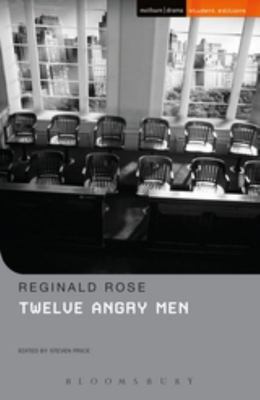 $29.99
AUD
Category: Performing Arts Drama Plays | Series: Student Editions
The Methuen Drama Student Edition of Twelve Angry Men is the first critical edition of Reginald Rose's play, providing the play text alongside commentary and notes geared towards student readers. In New York, 1954, a man is dead and the life of another is at stake. A 'guilty' verdict seems a foregone co nclusion, but one member of the jury has the will to probe more deeply into the evidence and the courage to confront the ignorance and prejudice of some of his fellow jurors. The conflict that follows is fierce and passionate, cutting straight to the heart of the issues of civil liberties and social justice. Ideal for the student reader, the accompanying pedagogical notes include elements such as an author chronology; plot summary; suggested further reading; explanatory endnotes; and questions for further study. The introduction discusses in detail the play's origins as a 1954 American television play, Rose's re-working of the piece for the stage, and Lumet's 1957 film version, identifying textual variations between these versions and discussing later significant productions. The commentary also situates the play in relation to the genre of courtroom drama, as a milestone in the development of televised drama, and as an engagement with questions of American individualism and democracy. Together, this provides students with an edition that situates the play in its contemporary social and dramatic contexts, while encouraging reflection on its wider thematic implications. ...Show more
$19.95
AUD
Category: Performing Arts Drama Plays | Series: Oxford School Shakespeare
Oxford School Shakespeare is an acclaimed edition especially designed for students, with accessible on-page notes and explanatory illustrations, clear background information, and rigorous but accessible scholarly credentials. This edition of Romeo and Juliet includes illustrations, preliminary notes, re ading lists (including websites) and classroom notes. Romeo and Juliet is a set text for KS3 in England, and remains one of the most popular texts for study by secondary students the world over. ...Show more
$29.99
AUD
Category: Performing Arts Drama Plays | Series: Methuen Modern Plays Ser.
'New York, summer 1954 Criminal Courts Building A man is dead The life of another is at stake A guilty verdict seems a foregone conclusion. But one member of the jury has the will to probe more deeply into the evidence and the courage to confront the ignorance and the prejudice of some of his fellow jur ors. The conflict which follows is fierce and passionate, cutting straight to the heart of the issues of civil liberties and social justice. This edition was published to coincide with the new production directed by Harold Pinter which opened in the West End in 1996.' ...Show more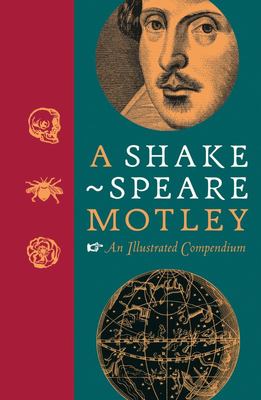 $24.99
AUD
Category: Performing Arts Drama Plays
A Shakespeare Motley is a delightful cabinet of Shakespearean curiosities, arranged in alphabetical order, that will inform, enthuse, intrigue, and amuse anyone who wants to know more about the life and work of the world's best-known author. Drawing unusual connections, this ingenious guide will show yo u what Hamlet's Ophelia has to do with The Tempest and Twelfth Night, and how a stage direction speaks to Elizabethan treatment of bears. With entries ranging from "apothecary" to "zephyr," this succinct book is full of captivating details illuminating all corners of Shakespeare's world. The volume is illustrated throughout with images taken exclusively from the archives of the Shakespeare Birthplace Trust. Readers will quickly gain a vivid, authentic sense of Shakespearean times, from the fascination of falconry to the elegance of eglantine and the resonances of ring-giving. Accessible yet also full of expert insight and knowledge, this is a wonderful window on the ideas and influences that may have informed Shakespeare's work. A perfect gift for theater lovers, anglophiles, and all those fascinated by the life and work of the playwright. ...Show more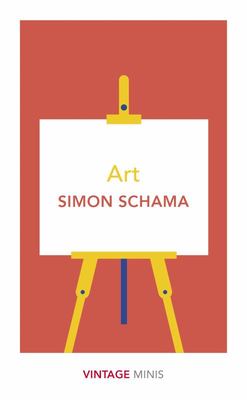 Art
by Simon Schama
$7.99
AUD
Category: Performing Arts Drama Plays | Series: Vintage Minis Ser.
'Great art has dreadful manners... ...The hushed reverence of the gallery can fool you into believing masterpieces are visions that soothe, charm and beguile, but actually they are thugs. Merciless and wily, the greatest paintings grab you in a headlock and proceed in short order to re-arrange your sen se of reality.' In inimitable style, our greatest historian and master storyteller Simon Schama makes an irresistible case for the power of art and its necessary place in our lives. VINTAGE MINIS - A series of short books by the world's greatest writers on the experiences that make us human ...Show more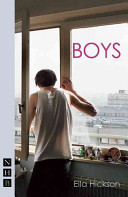 Boys
by Ella Hickson
$22.99
AUD
Category: Performing Arts Drama Plays | Series: NHB Modern Plays Ser.
Four boys face the tricky transition to adulthood in Ella Hickson's riot of a play. The Class of 2011 are about to graduate and Benny, Mack, Timp and Cam are due out of their flat. Stepping into a world that doesn't want them, these boys start to wonder whether there's any point in getting any older. H ow will they find the fight to make it as adults? Before all that they're going to have one hell of a party. It's hot and there'll be girls. Predict a riot. Ella Hickson's play Boys was first performed at the HighTide Festival, Halesworth, Suffolk, in May 2012, before transferring to the Nuffield Theatre, Southampton, and Soho Theatre, London. ...Show more