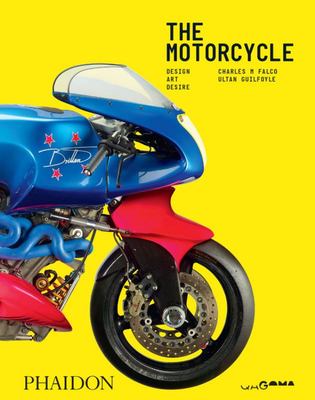 $79.95
AUD
Category: Planes Trains Automobiles
An essential and compelling exploration of the design, history, and culture of the motorcycle - an icon of the machine age Motorcycles are ubiquitous in the world's streets and cities, evolving over decades in engineering and design to meet individual transportation needs. With the coming demise of the internal combustion engine and the rise of electricpowered vehicles, motorcycle design is being revolutionized by new technologies, the demands of climate change, and global social transformation. The Motorcycle: Desire, Art, Designtraces the exciting evolution of this automotive icon -- and the culture of desire, freedom, and rebellion that surrounds it. ...Show more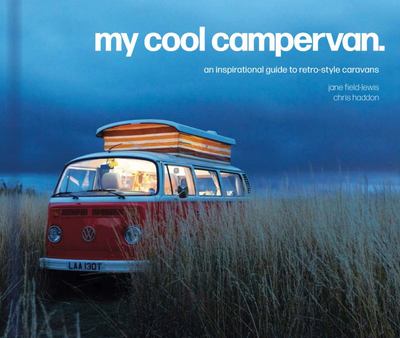 $19.99
AUD
Category: Planes Trains Automobiles | Series: My Cool Ser.
Revealing a world beyond the stereotype, My Cool Campervan celebrates the new wave of interest in modern-retro campervans.   When people think of campervans, they almost always recall the iconic VW T2, that familiar, happy-faced van that embodies the virtues of enjoying the journey and taking your tim e. However, there is a world of forgotten campervans out there and an idiosyncratic world of individual conversions to campers.   Join Jane Field-Lewis and Chris Haddon as they set off on a 3,500-mile trip to locate campervans and their proud owners, who share their memories of family holidays and long road trips. Delve into the world of road-tripping as they reveal a succession of delightful campervans, memorable locations, and classic models, at times beautifully restored, and at others well-loved and well-used. My Cool Campervan reveals a world beyond the stereotype and is a celebration of campervans' evolving styles and designs. ...Show more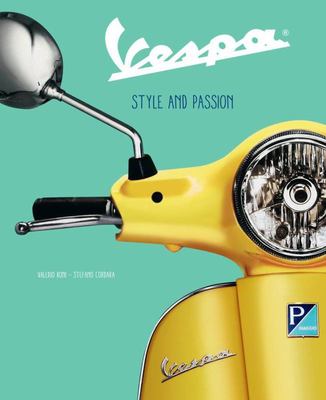 $59.99
AUD
Category: Planes Trains Automobiles
Perfect in its compactness, in its functionality, and in its widely imitated design, the Vespa scooter is not only a means of transport, but a true icon. In celebration of Vespa's 75th anniversary, Vespa: Style and Passion is the lavishly illustrated official history of the legendary scooters and the cu lture they've inspired. Introduced by the Italian firm Piaggio in 1946 with the model 98, Vespa enjoyed quick success. The scooters' diminutive size and affordability were perfect for promoting postwar mobility. But as with most novel designs, it would also be highly imitated, destined for icon status. From Piaggio's origins to the first Vespa prototypes to today's forward-looking Elettrica model, Vespa: Style and Passion is the ultimate retrospective of this beloved brand.A rich selection of visuals includes dozens of studio images of the most significant models from throughout Vespa history—including classics like the 125, 150 GS, Super Sprint, Primavera, and Rally—as well as period advertisements, rare archival photographs, and images of Vespas in popular culture and motorsport. Mod culture, perhaps most responsible for spreading scooter culture, is also given its due with images of customized Vespas.Vespa: Style and Passion relates with elan and high design the endless evolution of a marque that has conquered six continents, with 19 million units sold. The Vespa is not simply a scooter, but the scooter, known and appreciated the world over—a rare example of a motor vehicle that survived crises and fashions, always remaining faithful to the original concept. This is the definitive story of that influence. ...Show more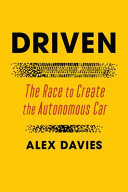 $26.99
AUD
Category: Planes Trains Automobiles
Wired editor Alex Davies tells the dramatic, colorful story of the quest to develop driverless cars--and the fierce competition between Google, Uber, and other companies in a race to revolutionize our lives. The self-driving car has been one of the most vaunted technological breakthroughs of recent yea rs. But early promises that these autonomous vehicles would soon be on the roads have proven premature. Alex Davies follows the twists and turns of this story from its origins to today. The story starts with the Defense Advanced Research Projects Agency (DARPA), which was charged with developing a land-based equivalent to the drone, a vehicle that could operate in war zones without risking human lives. DARPA issued a series of three "Grand Challenges" that attracted visionaries, many of them students and amateurs, who took the technology from Jetsons-style fantasy to near-reality. The young stars of the Challenges soon connected with Silicon Valley giants Google and Uber, intent on delivering a new way of driving to the civilian world. Soon the automakers joined the quest, some on their own, others in partnership with the tech titans. But as road testing progressed, it became clear that the challenges of driving a car without human assistance were more formidable than anticipated. Davies profiles the industry's key players from the early enthusiasm of the DARPA days to their growing awareness that while this spin on artificial intelligence isn't yet ready for rush-hour traffic, driverless cars are poised to remake how the world moves. Driven explores this exciting quest to transform transportation and change our lives. ...Show more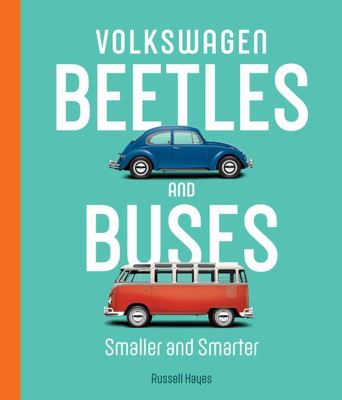 $59.99
AUD
Category: Planes Trains Automobiles
Volkswagen Beetles and Buses is the 75th and 70th anniversary celebration of the two most iconic VW vehicles, from the first Beetles spearheaded by Ferdinand Porsche to the buses that became synonymous with a generation.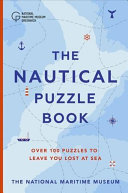 $35.00
AUD
Category: Planes Trains Automobiles
Think you know the difference between a ship and a boat? Do you really understand the shipping forecast? And what do all the different flags at sea mean? The Nautical Puzzle Book is packed to the brim with over 100 puzzles inspired by the National Maritime Museum's objects and their stories. Inside th is book you'll find a fiendish mix of word games, codewords, trivia, picture puzzles, word scrambles, anagrams, crosswords and much more. It's a chance to learn all about epic explorers, history makers, record breakers, myths, legends, seafaring traditions and life at sea. By the time you reach the end you'll have navigated centuries of history, crossed thousands of miles of ocean, and made countless discoveries - so batten down the hatches and set sail! __________ The perfect gift for veteran seafarers and armchair navigators alike. Find out if you're worthy of captaincy or destined to be a deck hand in this beautiful and addictive puzzle book! ...Show more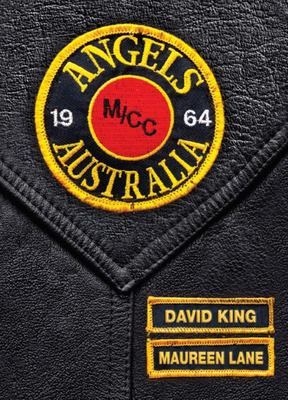 Angels
by David King; Maureen Lane
$29.95
AUD
Category: Planes Trains Automobiles
David King was only 10 years old when he met The Angels. This is a tale full of childhood adventures, street smarts and ingenuity. It is the story of a survivor in a time when violence in the home was commonplace and of the gang of Angels who took him under their wings, protected him and taught him the value of 'safety in numbers'. David's story also provides insights into the history of Melbourne's west and the teenage boys and girls who broke free of the norms of the 1950s to rebel in the '60s. It is a snapshot of life in a motorcycle gang that had a code of conduct, common interests and specific values, in a time gone by. The Angels code of 'all for one and one for all' was inclusive of all nationalities in a time of overt racism, and ensured a tight bond grew between this band of rebels and misfits who found a place to belong. This book acknowledges the Angels who shared David's love of motorcycles and taught him skills and life lessons when home and David's story offers rare insights into life in a motorcycle gang at that time in history and of a little boy lost, who survived enormous challenges to grow into an exceptionally good man. ...Show more
$59.99
AUD
Category: Planes Trains Automobiles
Man-about-town and NYC men's style fixture Matt Hranek is back with his second book, A Man & His Car. Here is a beautiful homage to an object of men's obsession, told in firsthand and original interviews. Jay Leno, a major car collector and the host of Jay Leno's Garage, shares the story of his olde st car, a 1955 Buick Roadmaster that he bought for $350, which he literally slept in before getting his break in L.A. Kevin Costner reveals that he got so attached to the iconic Shelby Mustang he drove in the movie Bull Durham, he bought it for his own personal collection. Franz von Holzhausen, chief designer at Tesla, who worked hand in hand with Elon Musk to design the Tesla Model S prototype, says that his love of cars started when he was two (as evidenced by a picture of him sitting in a high chair drawing a car). And as for Snoop Dogg and his 1965 Cadillac "Snoop DeVille" convertible--do we even need to explain?   A Man & His Car includes visits to some of the most exclusive collections in the world--from that of the Petersen Automotive Museum to those of car manufacturers from Fiat to Ford--giving us access to Steve McQueen's favorite car, a 1956 Jaguar XKSS; the 1971 DeTomaso Pantera that Elvis purchased for his then-girlfriend Linda Thompson (and which has two bullet holes in the steering wheel and one in the driver's-side floorpan from when, after an altercation with Thompson, Presley fired three rounds into the interior when the car wouldn't start); and a super-rare, 24-karat-gold-plated 1980 DeLorean DMC-12, a model that was sold exclusively to American Express Gold Card members through the 1980 American Express catalog, for an astronomical $85,000 (equivalent to more than $250,000 today).   Exquisite photos of each car accompany each story, and since cars naturally hold more detail than watches, there will be more photos in this book--of the cars head-on, of their hood ornaments and wheels, and of course full-body shots. With Hranek's storytelling, the cars become more than just vehicles for transportation and status symbols; they represent pop-culture moments, pioneering achievements, heirlooms, friendships, and more. ...Show more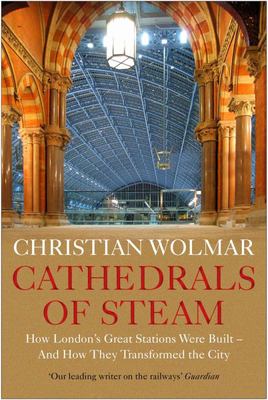 $49.99
AUD
Category: Planes Trains Automobiles
'A wonderful tour, full of vivid incident and surprising detail.' Simon Bradley London hosts twelve major railway stations, more than any other city in the world. They range from the grand and palatial, such as King's Cross and Paddington, to the modest and lesser known, such as Fenchurch Street and Ca nnon Street. These monuments to the railway age are the hub of London's transport system and their development, decline and recent renewal have determined the history of the capital in many ways. Built between 1836 and 1899 by competing private railway companies seeking to outdo one another, the construction of these terminuses caused tremendous upheaval and had a widespread impact on their local surroundings. What were once called 'slums' were demolished, green spaces and cemeteries were concreted over, and vast marshalling yards, engine sheds and carriage depots sprung up in their place. In a compelling and dramatic narrative, Christian Wolmar traces the development of these magnificent cathedrals of steam, provides unique insights into their history, with many entertaining anecdotes, and celebrates the recent transformation of several of these stations into wonderful blends of the old and the new. ...Show more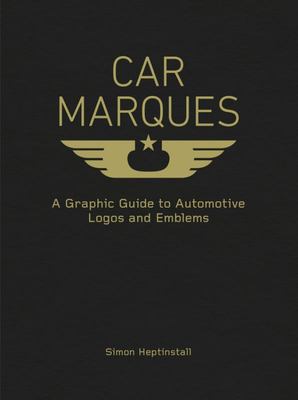 $49.99
AUD
Category: Planes Trains Automobiles
Car Marques is the most detailed and comprehensive guide to car badges ever published. In 224 pages it reveals the history and design of over 90 marques from around the world, each with color illustrations and annotated diagrams. British motoring journalist Simon Heptinstall, who helped launch BBC Top G ear magazine, describes each badge, details the story behind it, and uncovers snippets of information that will delight motoring enthusiasts. The introduction outlines how the book works and provides an overview of the history of car badges. Feature spreads show how the badges of iconic marques such as Buick and Peugeot have changed over time. It also contains profiles of major figures in the history of the automotive industry such as Andr Citro n, Gottlieb Daimler, William C. Durant, and Enzo Ferrari. The badges are arranged in alphabetic order and include world-famous marques such as Alfa Romeo, Aston Martin, BMW, Buick, Corvette, Lamborghini, Mercedes, Mustang, Porsche, and Toyota. ...Show more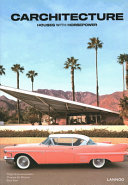 $99.00
AUD
Category: Planes Trains Automobiles
"Life is too short to drive boring cars." - Hanan Sobati, founder of Arabian Gazelles, the first female supercar club in the world. "I only purchase and drive cars that represent thoughtful design, elegance and performance." - Frank Lloyd Wright. This book about beautifully designed cars and internati onal architecture has been curated with an eye for pure aesthetics. Although architecture and cars are theoretically miles apart, the sources of inspiration for their designers are often strikingly similar. Recalling a time when you could recognise an architect from his Saab or his Citroën DS, lifestyle journalist Thijs Demeulemeester shows that architects and luxury car makers are alike in their appreciation of elegance of design, attention to materials, and solid construction. This book takes you on a trip through some iconic houses and the unique cars that match them. AUTHORS: Thijs Demeulemeester is a Belgian lifestyle journalist, specialising in interior design, contemporary art and architecture. He has previously published a number of well-received titles at Lannoo. Bert Voet has been working as a freelance journalist since 2004 for De Tijd, Trends and Knack, among others. He visits a car collector every week for the magazine Sabato. Thomas Debruyne is best-known for his instagram feed 'Cafeine'. Thomas is a photographer, specialising in architecture, and a graphic designer. SELLING POINT: * Lifestyle journalist Thijs Demeulemeester takes you on a trip through some iconic houses and the unique cars that match them in elegance of design and construction 180 colour, 40 b/w images ...Show more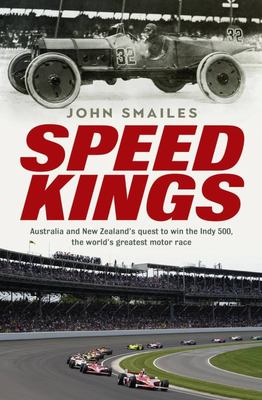 $32.99
AUD
Category: Planes Trains Automobiles
The fascinating, definitive story of Australia and New Zealand's quest to win the world's greatest motor race. Winning the Indianapolis 500, the greatest spectacle in motorsport, has been a quest for Australians and New Zealanders since the first race in 1911. Seventeen have tried and two have succeede d: Scott Dixon in 2008 and Will Power in 2018. Rupert Jeffkins, Australia's original speed king, entered the first Indy 500 and on his second attempt in 1912 came within five kilometres of victory. He and Italian Ralph De Palma created legend when they pushed their car to the finish line after it blew up while leading. Speed Kings tells Jeffkins' full story for the first time.The lure of the Brickyard, paved with 3.2 million bricks, has drawn champions from both sides of the Tasman. Sir Jack Brabham, his son Geoffrey and grandson Matthew have each tried to win. So have the 'big three' of New Zealand motor racing: Bruce McLaren, Denny Hulme and Chris Amon. Now Scott McLaughlin looks set to become the next driver from down under to chase American motor racing's greatest prize.Indy doesn't offer up victory lightly. Blinding speed - nudging 380 km/h and averaging 280 km/h over 500 miles - makes the Brickyard one of the most precarious racetracks in the world. Forty-two drivers have died attempting the 500. Speed Kings tells the story of the Australian and New Zealand drivers, team owners, engineers, even commentators who've made the Brickyard their quest.   ...Show more