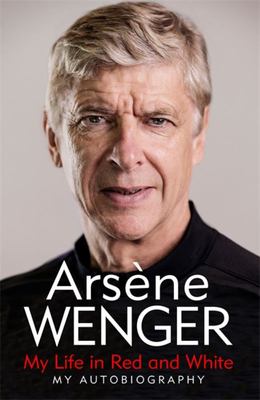 $32.99
AUD
Category: Sport
For the very first time, world-renowned and revolutionary football manager Arsène Wenger tells his own story. He opens up about his life, sharing principles for success on and off the field with lessons on leadership, and vivid tales of his 22 years managing Arsenal to unprecedented success. There, Weng er won multiple Premier League championships and a record number of FA Cups, and his teams included the Invincibles of 2003-2004 and a record-breaking undefeated 49-match run. He popularised an attacking approach and belief that the game should be entertaining but he also changed the attitudes of British football fans towards players' diet, fitness and coaching methods - and towards foreign managers too. In My Life in Red and White, Wenger charts his extraordinary career, including his rise in France and Japan where he managed Nancy, Monaco and Nagoya Grampus Eight (clubs that also play in red-and-white, like Arsenal!) to his 22 years at the helm of an internationally renowned club from 1996 onwards. He describes the unrest that led to his resignation in 2018, and his current role as Chief of Global Football Development for FIFA. He offers studious reflections on the game and his groundbreaking approach to motivation, mindset, fitness and football that was often beautiful to watch. This book is a must-read for not only Arsenal fans but football fans everywhere, for management and business leaders, and anyone seeking the tools for success in work and life. It will illuminate the mystique surrounding one of the most revered and successful manager's life story, strategy and vision in the world's most popular sport. ...Show more
$49.99
AUD
Category: Sport
Gary Ablett: An Autobiography celebrates AFL legend Gary Ablett's stellar career. Reliving key moments and events in his life, this memoir not only explores Gary's great success at the very top of the AFL, but also his journey to get there. Drafted in 2001, Gary's incredible career has spanned two grea t clubs, two Grand Finals and two Brownlow medals among many other accolades. In his book, Gary takes readers through the trials and triumphs of his life: his close bonds with his family; his famous father Gary Ablett Senior's influence on his life; joining Geelong Football Club along with his brother Nathan; becoming a star player and the pressure that brings from the media; taking on new challenges when he left his home town to join the newly minted Suns football team on the Gold Coast; becoming a captain and leading the Suns; dealing with injury and the pressure that you come under then; the joy of returning home to Geelong Football Club even though it was accompanied by a tragic family event; settling back in Victoria with his wife Jordan and baby Levi and a future that will no doubt always have football somewhere in it.  Illustrated with many never-before-seen photographs from private collections, and including contributions from Joel Selwood, Mark Thompson, Gary's mum, Sue, and Gary Ablett Snr, this book is packed with images and stories that will bring the book to life and remind the reader of the many great moments in Gary's career. From childhood to his zenith as a player, Gary's story will be a book to read and re-read about a player without equal. ...Show more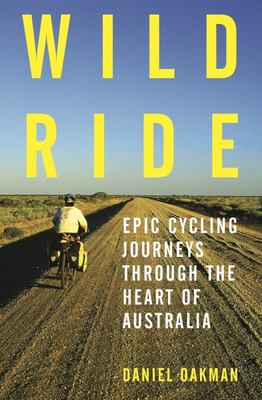 $34.95
AUD
Category: Sport
This book tells the story of the cyclists who were overcome by the need to venture forth on two wheels; the courageous men and women who undertook some of the most epic bicycle journeys of all time. While many of Australia's bicycle pioneers rode to beat records or be the first, others rode for no othe r reason than to immerse themselves in the wild. They willingly surrendered themselves to their fate in a land at once majestic, magical and hostile. Fortunately for us these bicycle pioneers were not content to merely ride. They wanted to share their experience with other like-minded folk and Australian readers devoured their stories; heady accounts filled with unbridled wonder, drama and derring-do. The journeys retold in this book are a thrilling reminder of a period of exploration largely forgotten in the age of the motorcar. We might simply choose to enjoy these pioneering feats vicariously from the comfort of our armchairs. Or, we might be inspired to venture out on our own pedal powered explorations. At the very least, they will make our excuses to not go for a ride seem rather feeble indeed! ...Show more
$29.99
AUD
Category: Sport
Before Sharni Layton became an All-Australian AFLW star, she was a gun netballer. By 2017, she had been named ANZ Championship Player of the Year, was captain of the Diamonds and had won Commonwealth Games Gold along with two World Cups for Australia. On the outside it looked as if she was living the dr eam. On the inside, it was different. Her confidence was shot and a career's worth of suppressed anxiety finally boiled over, leading to full-blown burnout.No Apologies is a candid, inspiring and hilarious account of how one woman bounced back from rock bottom - and gave herself permission to fly. ...Show more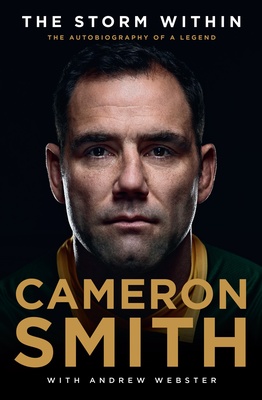 $49.99
AUD
Category: Sport
***CAPTAIN OF THE 2020 TELSTRA NRL PREMIERSHIP WINNERS THE MELBOURNE STORM*** Cameron Smith AM is the most decorated rugby league player of all time. The recipient of numerous Dally M and Golden Boot awards, he has starred in the toughest league competition on the planet every season since he made his N RL debut in 2002. Captaining the Melbourne Storm to multiple premierships, Smith played in a staggering seventeen finals campaigns. An integral member of the record-breaking Queensland teams of 2006-2017, he won eleven State of Origin series. As skipper of the Australian national team for over a decade, he led the Kangaroos to two World Cups. Smith is credited with revolutionising the number nine position. He holds the State of Origin records for most appearances and most wins, as well as the NRL records for most games, goals, points scored, wins and appearances as captain. This book maps his unique journey in the game: an extraordinary look into the biggest matches and biggest moments, Smith describes his career with great colour and candour, outlining what it takes to climb to the highest level in sport. Talent aside, it is Smith's intelligence and poise that set him apart, coupled with consistency, durability and longevity that are unlikely to ever be matched. Notoriously private throughout his career, The Storm Within sets the record straight. Finally, the life behind the legend - the man behind the mystery - tells his story. Features a foreword by legendary Melbourne Storm coach Craig Bellamy. ...Show more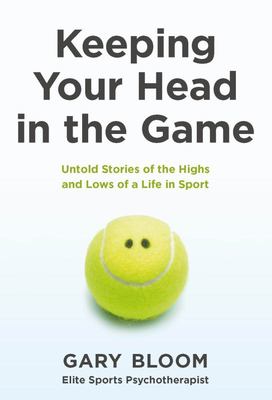 $35.00
AUD
Category: Sport
Elite athletes play out their lives in the most public of arenas. Everything they do is analysed in real time and then picked apart in the pub afterwards. "Why did they miss that penalty?" "What made him fall at the first jump?" "That press conference was a bit weird." We can all speculate, but what's r eally going on? In Keeping Your Head in the Game we peer into this highly confidential world. We follow the journeys of ten athletes in their therapy sessions with sports psychotherapist Gary Bloom, from a rugby player arrested for a drunken brawl, through a homesick cricketer on tour, to a snooker player struggling with his feelings of inadequacy and low self-esteem. Structured around the emotions we all experience on a daily basis - shame, anger, fear, jealousy, love - chapter-by-chapter the inner traumas that impact their performance are revealed, explained and resolved. Seeing how sportspeople overcome their demons is a powerful way of tackling your own, and as Gary says, happier players play better - in sport and in life. ...Show more
$36.99
AUD
Category: Sport
"It's not every day that I'm blown away by a book about a sports figure. But MICHAEL JORDAN: THE LIFE, by Roland Lazenby, ranks up there with the very best: The Boys of Summer by Roger Kahn, Friday Night Lights by Buzz Bissinger, and Joe DiMaggio by Richard Ben Cramer. The depth of reporting, his freque nt ascent into poetry, and his intelligent analysis of the life of this complicated, fascinating American icon deserve Pulitzer Prize consideration. For the first time I understand what makes Michael Jordan tick. I was captivated, fascinated and beguiled from beginning to end." -- Peter Golenbock, New York Times-bestselling author of George and In the Country of Brooklyn   The definitive biography of a legendary athleteThe Shrug. The Shot. The Flu Game.Michael Jordan is responsible for sublime moments so ingrained in sports history that they have their own names. When most people think of him, they think of his beautiful shots with the game on the line, his body totally in sync with the ball -- hitting nothing but net.   But for all his greatness, this scion of a complex family from North Carolina's Coastal Plain has a darker side: he's a ruthless competitor and a lover of high stakes. There's never been a biography that encompassed the dual nature of his character and looked so deeply at Jordan on and off the court -- until now.   Basketball journalist Roland Lazenby spent almost thirty years covering Michael Jordan's career in college and the pros. He witnessed Jordan's growth from a skinny rookie to the instantly recognizable global ambassador for basketball whose business savvy and success have millions of kids still wanting to be just like Mike. Yet Lazenby also witnessed the Michael Jordan whose drive and appetite are more fearsome and more insatiable than any of his fans could begin to know. Michael Jordan: The Life explores both sides of his personality to reveal the fullest, most compelling story of the man who is Michael Jordan.   Lazenby draws on his personal relationships with Jordan's coaches; countless interviews with Jordan's friends, teammates, and family members; and interviews with Jordan himself to provide the first truly definitive study of Michael Jordan: the player, the icon, and the man. ...Show more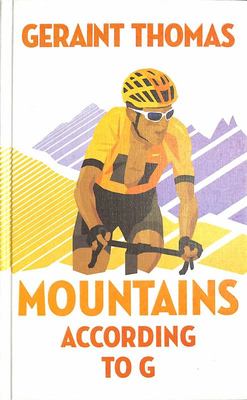 $34.99
AUD
Category: Sport | Series: Planet Omar Ser.
Cycling fans obsess about climbs and big mountains. They love reading about their tests and tribulations and they love to ride them - a cricket lover can never bat at Lord's, or a football supporter score at Wembley, but any rider can take on the challenge of an iconic mountain. There have been fine bo oks about the big climbs before but never from the voice of an elite GC winner, taking you inside what these climbs really feel like, where the attacks come, where the pain kicks in. From best-known big-hitters, via pro-peloton favourites, to the secret climbs Geraint has come to love, and featuring Australia, Belgium, France, the Netherlands, Mallorca and Wales, this is the cyclist's secret manual. ...Show more
$45.00
AUD
Category: Sport
Lofted puts a new spin on the widely played and loved game of golf--traversing the world in search of authentic golfing experiences.   A visual adventure for the modern golfer, Lofted will transport you far and wide through the world of golf. Lofted takes you on a journey of discovery with stunning pho tography and words featuring golf experiences across the globe, including classic courses in Wisconsin, the remote islands of Scotland's Outer Hebrides, a magical Malaysian course in a tropical paradise, the foothills of the Himalayas and the windswept King Island in the Bass Strait off the coast of Australia.   From the design of the bunkers and doglegged tees to the art of mindfulness in the great outdoors--the unexpected stories and images in Lofted will challenge your perceptions of golf.   ...Show more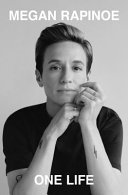 One Life
by Megan Rapinoe
$34.99
AUD
Category: Sport
Megan Rapinoe is one of the world's most talented athletes. But beyond her massive professional success on the soccer field, Rapinoe has become an icon and ally to millions, boldly speaking out on the issues that matter most. In recent years, she's become one of the faces of the equal pay movement and h er tireless activism for LGBTQ rights has earned her global support. In One Life, Rapinoe embarks on a thoughtful and unapologetic discussion of social justice and politics. Raised in a conservative small town in northern California, the youngest of six, Rapinoe was four years old when she kicked her first soccer ball. Her parents encouraged her love for the game, but also urged her to volunteer at homeless shelters and food banks. Her passion for community engagement never wavered through high school or college, all the way up to 2016, when she took a knee during the national anthem in solidarity with former NFL player Colin Kaepernick, to protest racial injustice and police brutality - the first high-profile white athlete to do so. The backlash was immediate, but it couldn't compare to the overwhelming support. Rapinoe became a force of social change, both on and off the field. Using anecdotes from her own life and career, from suing the United States Soccer Federation alongside her teammates over gender discrimination to her widely publicized refusal to visit the White House, Rapinoe discusses the obligation we all have to speak up, and reveals the impact each of us can have on our communities. As she declared during the soccer team's victory parade in New York in 2019, " T his is everybody's responsibility, every single person here, every single person who is not here, every single person who doesn't want to be here, every single person who agrees and doesn't agree.... It takes everybody. This is my charge to everybody. Do what you can. Do what you have to do. Step outside yourself. Be more. Be better. Be bigger than you've ever been before." ...Show more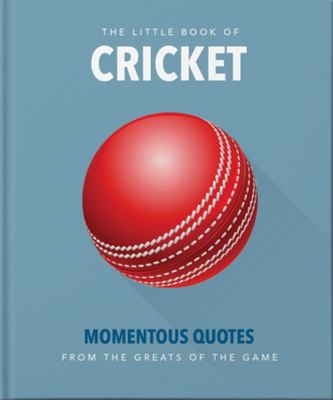 $12.99
AUD
Category: Sport | Series: The\Little Book Of... Ser.
Cricket is blessed with quality prose and gifted writing. The nobles and gentlemen who brought the game of cricket from England's villages to the pavilion at Lord's were often as equally blessed with the gift of wit and banter as they were with leather and willow. Their turns of phrase, intellectual in sights and outlandish observations were as likely to knock you for six as to leave you stumped. The Little Book of Cricketencapsulates their often hilarious, sometimes sombre and occasionally downright bizarre quotes as the greats of the game, from Don Bradman to Steve Waugh and Ian Botham to Freddie Flintoff, all describe their beloved sport in their own words. 'He's got it, England have won the World Cup by the barest of margins... Absolute ecstasy for England, agony, agony for New Zealand.' Ian Smith, New Zealand commentor, calling that crucial final ball of the super over. 'He lifted the game from a state of conventional excitement to one of unbelievable suspense and drama and finally into the realm of romantic fiction.' Henry Blofeld, on a then 18-year-old Ian Botham, 1974. ...Show more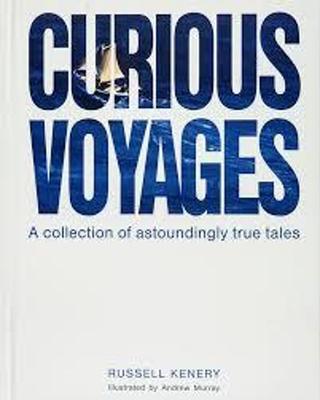 $39.95
AUD
Category: Sport
Over thousands of years the world was wide with wind-powered boats, one of man's most beautiful constructions, and sailors had to struggle in the age-old game of Man vs Sea. This collection of tales is not a history of sail, it's a voyage through centuries of curious sailing adventures.