$14.99
AUD
Category: Picture Books | Series: The Crayons | Reading Level: Children's - Kindergarten, Age 5-6
The companion to the #1 blockbuster bestseller, The Day the Crayons Quit A Wall Street Journal Best Children's Book of 2015 / A TIME Magazine Top 10 Children's Book of 2015 "Highly anticipated (yes, even for adults)" --Entertainment Weekly I'm not sure what it is about this kid Duncan, but his crayon s sure are a colorful bunch of characters Having soothed the hurt feelings of one group who threatened to quit, Duncan now faces a whole new group of crayons asking to be rescued. From Maroon Crayon, who was lost beneath the sofa cushions and then broken in two after Dad sat on him; to poor Turquoise, whose head is now stuck to one of Duncan's stinky socks after they both ended up in the dryer together; to Pea Green, who knows darn well that no kid likes peas and who ran away--each and every crayon has a woeful tale to tell and a plea to be brought home to the crayon box. Look for a special glow-in-the-dark picture Note: make sure to "charge" it under a light first]. Praise for The Day the Crayons Came Home Winner of the Goodreads Choice Award for Best Picture Book of 2015 A Wall Street Journal Best Book of 2015 One of Parents Magazine's Ten Best Children's Books of 2015 A Publishers Weekly Best Book of the Year "Funnier than the creators' original blockbuster."--Parents Magazine "Mr. Daywalt's text blends with Mr. Jeffers's illustrations to make a picture book that will have children clamoring for more crayon adventures."--The Wall Street Journal "Continues its predecessor's pleasing, goofy conceit...Once again, both Daywalt's text and Jeffers' illustrations are endearing."--New York Times Book Review "By telling stories from the points of view of crayons, giving voices to the small and ignored, Daywalt and Jeffers have created two books that offer plenty of charm and fun, but also make children feel deeply understood."--The Boston Globe * "A masterwork of humor and design . . . Sure to be as popular as The Day the Crayons Quit."--Booklist, starred review * "A brilliant, colorful tale that begs to be read aloud and a must-have for all collections."--School Library Journal, starred review * "Once again, Daywalt and Jeffers create rich emotional lives and personalities for their colorful cast, and it's hard to imagine a reader who won't be delighted."--Publishers Weekly, starred review "Not only stands on its own merit, but may be even more colorful than the original."--Huffington Post "Drew Daywalt and Oliver Jeffers once again offer perceptive and frequently hilarious insights...The Day the Crayons Came Home will have readers of all ages chuckling--and will inspire kids' empathy and imagination in equal measure."--BookPage Praise for The Day the Crayons Quit The #1 New York Times bestselling phenomenon--over two years on the bestseller list Winner of the E.B. White Read-Aloud Award Amazon's 2013 Best Picture Book of the Year A Barnes & Noble Best Book of 2013 Goodreads' 2013 Best Picture Book of the Year * "Hilarious . . . Move over, Click, Clack, Moo; we've got a new contender for the most successful picture-book strike." -BCCB, starred review "Jeffers . . . elevates crayon drawing to remarkable heights." -Booklist "Fresh and funny." -The Wall Street Journal "This book will have children asking to have it read again and again." -Library Media Connection * "This colorful title should make for an uproarious storytime." -School Library Journal, starred review * "These memorable personalities will leave readers glancing apprehensively at their own crayon boxes." -Publishers Weekly ...Show more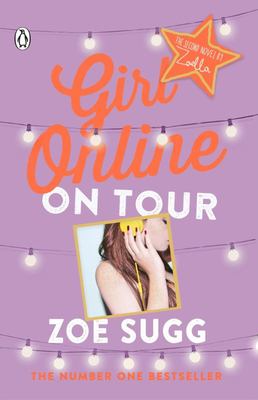 $19.99
AUD
Category: Young Adult | Series: Girl Online | Reading Level: Teen - Grade 7-9, Age 12-14
"Penny's bags are packed. When Noah invites Penny on his European music tour, she can't wait to spend time with her rock-god-tastic boyfriend. But, between Noah's jam-packed schedule, less-than-welcoming bandmates and threatening messages from jealous fans, Penny wonders whether she's really cut out for life on tour. She can't help but miss her family, her best friend Elliot . . . and her blog, Girl Online. Can Penny learn to balance life and love on the road, or will she lose everything in pursuit of the perfect summer? The bestselling second novel from Zoe Sugg, including first-look chapters from the third book, Girl Online- Going Solo" ...Show more
$24.99
AUD
Category: Non-Fiction | Series: Musical Books
An original first introduction to the orchestra, with sound buttons on each page, to bring all the orchestral instruments to life.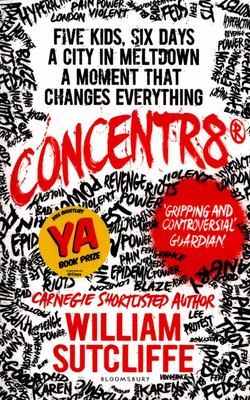 Concentr8
by William Sutcliffe
$17.99
AUD
Category: Childrens
In a future London, Concentr8 is a prescription drug intended to help kids with ADD. Soon every troubled teen is on it. It makes sense, doesn't it? Keep the undesirable elements in line. Keep people like us safe from people like them. What's good for society is good for everyone. Troy, Femi, Lee, Karen and Blaze have been taking Concentr8 as long as they can remember. They're not exactly a gang, but Blaze is their leader, and Troy has always been his quiet, watchful sidekick - the only one Blaze really trusts. They're not looking for trouble, but one hot summer day, when riots break out across the city, they find it. What makes five kids pick a man seemingly at random - a nobody, he works in the housing department, doesn't even have a good phone - hold a knife to his side, take him to a warehouse and chain him to a radiator? They've got a hostage, but don't really know what they want, or why they've done it. And across the course of five tense days, with a journalist, a floppy-haired mayor, a police negotiator, and the sinister face of the pharmaceutical industry, they - and we - begin to understand why ...This is a book about what how we label children. It's about how kids get lost and failed by the system. It's about how politicians manipulate them. Gripping and controversial reading for fans of Malorie Blackman and Patrick Ness. ...Show more
$19.99
AUD
Category: Young Adult | Reading Level: 14+
After an accident tears her family apart, Ruby Jane Galbraith finds her entire world obliterated. And it's all her fault. Fox, a gentle new friend, offers her a way out. He asks her to join him at the Institute of the Boundless Sublime. But as she's drawn into the Institute's web, Ruby begins to learn i ts sinister secrets. ...Show more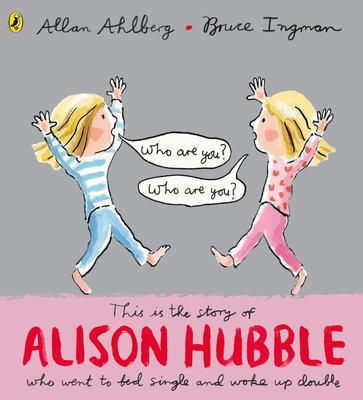 $16.99
AUD
Category: Middle Readers
Alison Hubble is shocked when she wakes up to find a twin in the bed next to her. And she keeps doubling...and doubling...and doubling! This is a fantastically funny and completely clever new picture book from the critically-acclaimed pair behind The Pencil and The Runaway Dinner.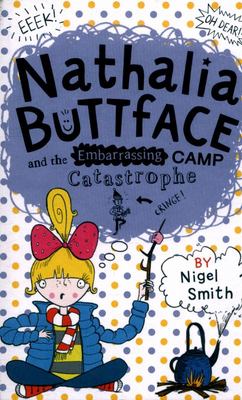 $14.99
AUD
Category: Middle Readers | Series: Nathalia Buttface
The laugh-out-loud funny girl-series returns. This time Nat's off on a geography field trip. It should be a chance to get away, but Embarrassing Dad's not far behind. Unfortunately! From TV and radio comedy writing talent Nigel Smith. Nat's class is going on a week-long field trip to hunt for fossils. Cue: mouldy log cabins, potholing, map reading and more totally boring 'geography stuff' - all the things that Nat hates... and Dad loves! Of COURSE he volunteers to come along on the trip as a parent helper. Normally Nat would strictly forbid Dad's attendance BUT he's finally applied for a 'proper' job - teaching survival skills to juvenile delinquents - which will keep him busy and stop him interfering in her life! If all goes well on this trip, he'll definitely get the job. Nat just needs to keep Dad away from the canoes... and anything involving a zip wire, oh and perhaps they shouldn't venture up the rather treacherous-looking mountain Bleak Peak during the strongest storm of all time... ...Show more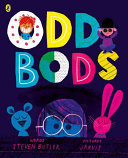 Odd Bods
by Steven Butler
$17.99
AUD
Category: Childrens
Ava is an odd bod Boris is too...Clara, we're not sure about. I think she is, don't you? Odd Bods is a celebration of every weird and wild child - a hilarious, raucous and occasionally bizarre romp through the quirks and habits of some seriously odd bods. It is the first picture book written by super st oryteller Steven Butler and is illustrated by the fantastically talented Jarvis. ...Show more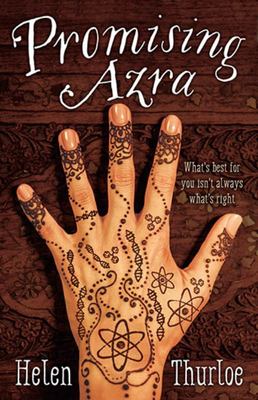 $19.99
AUD
Category: Young Adult
Helen Thurloe is an award-winning Australian writer, with her poems and essays widely published. Promising Azra is her first novel. To support its completion, the project was awarded a mentorship from the Children's Book Council of Australia (NSW), as well as two residential fellowships through the NSW Writers' Centre, and Varuna The National Writers House. Her day jobs have included political staffer, public relations consultant, teacher of the Alexander Technique, and furniture sales and marketing. Helen has lived in both Brazil and Britain, but Sydney is now home ...Show more
$16.99
AUD
Category: Young Adult | Series: The School for Good and Evil | Reading Level: Teen - Grade 7-9, Age 12-14
Step into the dark and enchanting world of the School for Good and Evil with this stunning companion book. Soman Chainani's New York Times bestselling series comes to life in this handbook full of everything students at the School need to learn in order to survive their own fairy tale. With full-colour illustrations the handbook includes character interviews, diary excerpts, brand-new short stories and much, much more. A must-have for all super-fans of the School for Good and Evil. ...Show more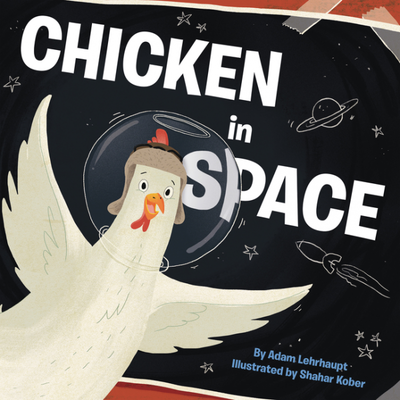 $24.99
AUD
Category: Childrens
Zoey isn t like the other chickens. She has dreams. She has plans. And she has a best friend, Sam the pig, who will join her on her wild adventures . . . if he gets to eat some pie along the way. How will Zoey and Sam get from the barn to the stars? Will Zoey be the first chicken in space? Will Sam get a snack? One thing is certain: Zoey always finds a way.Author Adam Lehrhaupt and illustrator Shahar Kober bring out-of-this-world energy and humor to this bright, funny tale of imagination, friendship, determination . . . and one truly adventurous chicken." ...Show more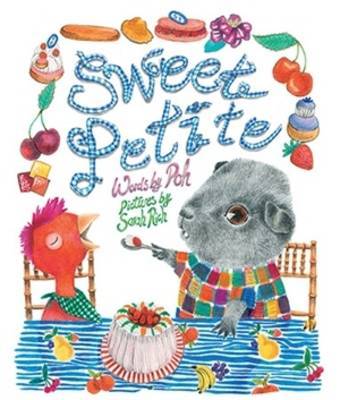 $24.99
AUD
Category: Childrens
Sweet Petite is a wonderful children's story about a loveable guinea pig who adores cakes. Written by Poh Ling Yeow and illustrated by Sarah Rich, this is a delightful tale of finding friendship. In the book Sweet Petite learns that friendship is about allowing your friends the freedom to be who they ar e. Poh and Sarah also include a few of their favourite, sweet recipes, to share with family and friends. ...Show more