$32.99
AUD
Category: True Crime
A gritty and compelling account of the Middle Eastern Organised Crime Squad and its struggle to contain the violence associated with the inexorable rise of Middle Eastern organised crime in Australia. The officers of the Middle Eastern Organised Crime (MEOC) squad are known to be both fearsome and intim idating. They have to be, to deal with the rising violence, brutal mayhem and sheer brazen scope of the crime that they see every day. This specialist squad has dealt with some of Sydney's most high-profile criminal cases, including most recently the Brothers for Life gangland violence of 2012-2014, the outlaw motorcycle gang wars of 2008-2009, and the shooting of Kings Cross identity Fadi Ibrahim in 2009. Such is the squad's notoriety, in fact, that some criminals have tattooed its acronym (MEOC) on their body, to taunt the police. Written by an award-winning crime reporter, the book takes readers deep inside the squad's operations, its successes and failures, its frustrations and victories, and the adrenalin-fuelled excitement of operations, drug busts and arrests. ...Show more
$14.99
AUD
Category: Middle Readers | Series: Marge | Reading Level: Children's - Grade 3-4, Age 8-9
The hilarious debut of actress and comedian Fisher ("Confessions of a Shopaholic, Wedding Crashers") introduces zany babysitter Marge in the first title of this new series that's ideal for fans of Amelia Bedelia and Mrs. Piggle Wiggle. Illustrations.
$32.99
AUD
Category: Fiction
From the bestselling author of The Circle comes a brilliant new black comedy about modern America A mother and her two young children rent a battered old RV (optimistically christened the 'Chateau') and embark upon a journey through the Alaskan wilderness. At first their trip feels like a vacation: they spot wild animals, build bonfires, enjoy the scenery. But as Josie drives her kids deeper into the forest, dodging wildfires and increasingly eccentric locals, we learn more of the events that forced her to escape her old life. Fraught with unexpected encounters from the sublime to the ridiculous, her tiny family must survive this surreal adventure at all costs, in order to finally discover something clean and redemptive out at the very edge of civilization. Heroes of the Frontier is a captivating and hilarious novel about family, loss and recovery, and a powerful examination of contemporary American life. ...Show more
$22.99
AUD
Category: Travel | Series: The\50 Ser.
If you've ever dreamed of completing an epic car journey, The 50 Greatest Road Trips is for you. Packed full of the most exotic, exciting and iconic road trips across the Americas, Asia, Europe and Africa, it showcases the ultimate in car adventures. Sarah Woods is a veteran of road-tripping, having dri ven the iconic 19,000-mile route from North America to South America's tip, completed several dusty voyages in the Australian outback and scaled towering Saharan sand dunes in a 4x4. Readers are sure to feel the urge to climb into an old Chevrolet, crank up the tunes on the stereo, flick the sunroof open and settle back for one heck of a ride on the open road ... ...Show more
$29.99
AUD
Category: Fantasy Science Fiction Horror | Series: The Tale of the Shikanoko
Like George R. R. Martin, Lian Hearn has captivated millions of readers worldwide with her masterpiece of imagination, TALES OF THE OTORI. Now, against a dazzling canvas of wild forest, elegant court and savage battlefield, she brilliantly brings to life the world that existed 300 years earlier. Hearn w eaves an intricate tapestry - seething with intrigue, adventure and love - of two rival clans struggling over who will be crowned Emperor of the Eight Islands, in a medieval Japanese country inhabited by warriors, assassins, ghosts and guardian spirits. And as the laws of destiny play out their inexorable drama, so the battle for the Lotus Throne continues. LORD OF THE DARKWOOD is Books 3 and 4 in THE TALE OF SHIKANOKO and follows EMPEROR OF THE EIGHT ISLANDS (Books 1 and 2 in the series). Praise for EMPEROR OF THE EIGHT ISLANDS: 'huge imaginative vitality' SYDNEY MORNING HERALD 'a fitting follow-up to the Otori series' THE AGE 'colourful and fascinating characters' COURIER MAIL 'a must-read' AUREALIS 'stands alone for fine storytelling' WEST AUSTRALIAN 'sure to recruit a fresh legion of fans' THE SATURDAY PAPER ...Show more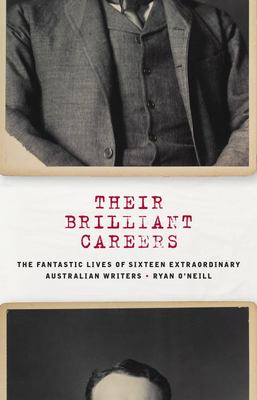 $27.99
AUD
Category: Fiction
Shortlisted for the 2017 Miles Franklin Literary Award   Absurd, original and highly addictive . . .   In Their Brilliant Careers, Ryan O'Neill has written a hilarious novel in the guise of sixteen biographies of (invented) Australian writers. Meet Rachel Deverall, who discovered the secret source o f the great literature of our time - and paid a terrible price for her discovery. Meet Rand Washington, hugely popular sci-fi author (of Whiteman of Cor) and inveterate racist. Meet Addison Tiller, master of the bush yarn, "The Chekhov of Coolabah," who never travelled outside Sydney.   Their Brilliant Careers is a playful set of stories, linked in many ways, which together form a memorable whole. A wonderful comic tapestry of the writing life, this unpredictable and intriguing work takes Australian writing in a whole new direction . . .   Shortlisted, 2017 NSW Premier's Literary Awards   'You have to admire O'Neill's delicious bravura. He's been one of the few short fiction writers of recent years willing to play around with the form's possibilities ... Apart from the fact there are more funny lines in O'Neill's 288 pages than there are likely to be in the entirety of Australian literature elsewhere this year, the profiles are woven smartly together, as the characters' fates and careers intertwine.' -Saturday Paper   'Ryan O'Neill combines conventions of biography and short story in an exhaustively brazen blend of Australian literary history and plausible yet gloriously bonkers invention.' -Elke Power, Readings Monthly   'Their Brilliant Careers ... brims with crackerjack wit. Pressure is subtly built; punchlines are explosive.' -Australian Book Review   'Ryan O'Neill has embarked on the task of creating a satirical, funny alternative history to Australian literature, an exercise he has achieved admirably and with brilliance.' -Writers Bloc   ' Ryan O'Neill] offers a book that is a piss-take, a celebration, a revisionist history and, perhaps most impressively, exceedingly good fun.' -Dominic Amerena, the Australian   'O'Neill has arranged a beautiful board of slain waxwings, no less funny or moving for being, in the final estimate of things, no more than shadows of the never living and the forever dead.' -Adam Rivett, Sydney Morning Herald   Ryan O'Neill is the author of The Weight of a Human Heart. He was born in Glasgow in 1975 and has lived in Africa, Europe and Asia before settling in Newcastle, Australia, with his wife and two daughters. His fiction has appeared in The Best Australian Stories, The Sleepers Almanac, Meanjin, New Australian Stories, Wet Ink, Etchings and Westerly. His work has won the Hal Porter and Roland Robinson awards and been shortlisted for the Queensland Premier's Steele Rudd Award and the Age Short-Story Prize. He teaches at the University of Newcastle. ...Show more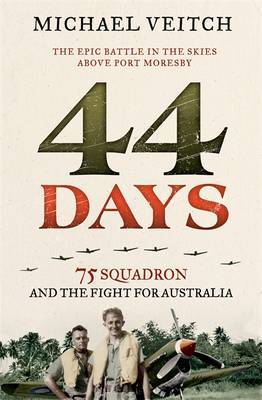 $32.99
AUD
Category: Australian Studies
In March and April 1942, RAAF 75 Squadron bravely defended Port Moresby for 44 days when Australia truly stood alone against the Japanese. This group of raw young recruits scrambled ceaselessly in their Kittyhawk fighters to an extraordinary and heroic battle, the story of which has been left largely un told. The recruits had almost nothing going for them against the Japanese war machine, except for one extraordinary leader named John Jackson, a balding, tubby Queenslander - at 35 possibly the oldest fighter pilot in the world - who said little, led from the front, and who had absolutely no sense of physical fear. Time and time again this brave group were hurled into battle, against all odds and logic, and succeeded in mauling a far superior enemy - whilst also fighting against the air force hierarchy. After relentless attack, the squadron was almost wiped out by the time relief came, having succeeded in their mission - but also paying a terrible price. Michael Veitch, actor, presenter and critically acclaimed author, brings to life the incredible exploits and tragic sacrifices of this courageous squadron of Australian heroes. ...Show more
$49.99
AUD
Category: Biography & Memoir | Reading Level: very good
"When he died in 1992 Brett Whiteley left behind decades of ceaseless activity:some works bound to a particular place or time, others that are masterpieces of light and line. Whiteley had arrived in Europe in 1960 determined to make an impression. Before long he was the youngest artist to have work acqu ired by the Tate. With his wife, Wendy, and daughter, Arkie, Whiteley then immersed himself in bohemian New York. But within two years he fled, having failed to break through. Back in Sydney, he soon became Australia's most celebrated artist. He won the Archibald, Wynne and Sulman prizes in the same year:his prices soared, as did his fame. Among his friends were Francis Bacon and Patrick White, Billy Connolly and Dire Straits. Yet addiction was taking its toll: Whiteley struggled in vain to separate his talent from his disease, and an inglorious end approached. Written with unprecedented behind-the-scenes access, and handsomely illustrated with classic Whiteley artworks, rare notebook sketches and candid family photos, this dazzling biography reveals for the first time the full portrait of a mercurial artist." ...Show more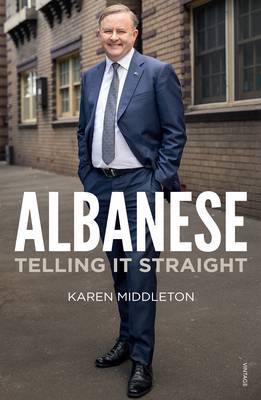 $34.99
AUD
Category: Biography & Memoir
The moving personal story behind the very public political face of Labor's Anthony Albanese, written with the cooperation of Albo. As much a window on the recent turbulent years of politics u from the man who was often in the middle of the room where everything was happening, and who became the Deputy P rime Minister u as a heartbreakingly personal story of family and belonging. Anthony Albanese ( Albo') was brought up by a fiercely protective mother, Maryanne, whom he adored. Like any loving mother, she was driven to help her son to succeed, to put her life on hold and sacrifice everything she had to support him and help him become the very best version of himself he could be. Her belief in him was absolute, and she played the part of both mother and father to him. Until he was 14 years old Anthony believed that his father had married his mother, but had died in an accident before he was born. At the age of 14 she finally sat him down and told him the truth ...This is a moving story of a politician who really believes. It is the story not only of the tough game of politics from an insider who lives it, but also of family secrets and a mother's sacrifices for her so ...Show more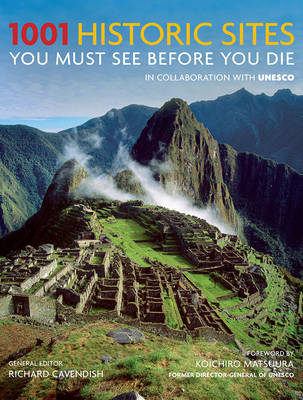 $39.99
AUD
Category: Guidebooks | Series: 1001
From heritage sites that preserve wonders of the ancient world, such as the Great Wall of China, to memorials that commemorate significant moments in the twentieth century, and from the Sterkfontein Caves, near Johannesburg in South Africa - the 'cradle of the human race' - to Checkpoint Charlie, the va riety of historic sites featured in 1001 Historic Sites You Must See Before You Die is immense...Many of the great engineering works of the past and present - viaducts, bridges, ships - are represented, together with the homes of the people who have changed the course of history, from Stalin's birthplace to Elvis's Graceland. There are reviews and images of the seats of power, from Versailles to the White House; the world's major battlefields, from Gettysburg to the Somme; and significant monuments and places of worship, such as the Wailing Wall, the Chatmohar Mosque in Pakistan, and St. Peter's Basilica in Rome...It is unlikely that one reader will get around to visiting all 1001 sites in person. However, after reading this book, they will know which are their personal must-see sites, which they absolutely must visit in their lifetime. ...Show more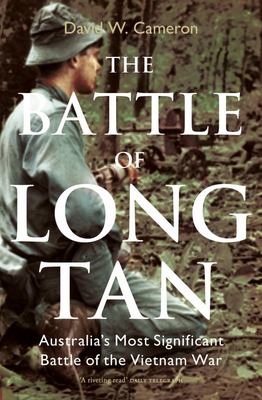 $35.00
AUD
Category: Australian Studies
On the afternoon of 18 August 1966, a rubber plantation near Long Tan, in Phuoc Tuy Province, South Vietnam, became the stage for one of the bloodiest battles of the Vietnam War involving Australian troops - and one of the most significant battles during the Vietnam War for the Australian Task Force. Th e Australians had arrived at Nui Dat four months earlier to open up the province. While patrolling five kilometres east of Nui Dat, Delta Company of 6RAR, originally numbering just 105 Australians and three New Zealanders, collided with Viet Cong forces numbering around 2500 troops in the plantation, ahead of a planned Vietnamese ambush. The enemy were surprised by their sudden appearances and attacked in force, using mortar, machine gun and small arms fire. Completely surrounded, and short on ammunition, the Australians could only guess at the overwhelming strength of the enemy that was attacking them. Morning light revealed a shattered woodland, trees bleeding latex - and hundreds of dead enemy soldiers who had fallen as part of numerous human-wave assaults against the small ANZAC force. What was first thought by the Australians to be a significant defeat quickly turned out to be a major victory. Marking the battle's 50th anniversary, and drawing on unpublished first-hand accounts from servicemen at all levels of command, critically-acclaimed military historian David Cameron brings to life blow-by-blow the events of this famous battle as it unfolded - minute by minute, hour by hour - and reveals the deeds of heroism and mateship now part of Australia's Vietnam War story. His compelling account commemorates the men who fought in the rubber plantation of Long Tan - and those who did not come home. Praise for David Cameron's The Battle for Lone Pine: 'A fine work of military and social history.' Weekend Australian 'We now have a powerfully written and well-illustrated book that focuses on this tragic action.' Sydney Morning Herald 'A riveting read.' Daily Telegraph ...Show more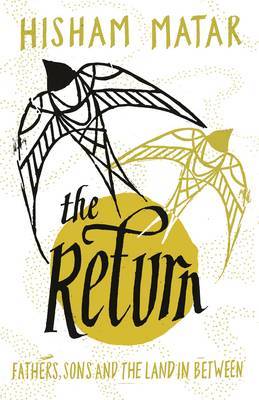 $35.00
AUD
Category: Biography & Memoir
An extraordinary memoir of a son's search for his father and the return to a homeland he never thought he'd see again Hisham Matar was nineteen when his father was kidnapped and taken to prison in Libya. He would never see him again. Twenty-two years later, after the fall of Gaddafi, Hisham was finally able to return to his homeland for the first time. In this heart-breaking, illuminating memoir he describes his return to a country and a family he thought he would never see again. The Return is at once a universal and an intensely personal tale of loss. It is an exquisite meditation on history, politics and art. It's the story of what it is to be human. ...Show more