$15.99
AUD
Category: Early Readers | Series: The Bad Guys
The Bad Guys are about to have a very BAD day! Mr. Wolf and his bad buddies have messed with the wrong guinea pig--one who is secretly an evil mad scientist. And the nasty little furball wants revenge! Will they survive? Will they be heroes? And will
$19.99
AUD
Category: Young Adult | Series: The 5th Wave | Reading Level: Teen - Grade 7-9, Age 12-14
The highly-anticipated finale to the New York Times bestselling 5th Wave series. Includes an exclusive diary entry from Cassie! The enemy is Other. The enemy is us. They're down here, they're up there, they're nowhere. They want the Earth, they want us to have it. They came to wipe us out, they came to save us. But beneath these riddles lies one truth: Cassie has been betrayed. So has Ringer. Zombie. Nugget. And all 7.5 billion people who used to live on our planet. Betrayed first by the Others, and now by ourselves. In these last days, Earth's remaining survivors will need to decide what's more important: saving themselves . . . or saving what makes us human. Praise for The Last Star "Yancey's prose remains achingly precise, and this grows heavier, tighter, and more impossible to put down as the clock runs out...this blistering finale proves the truth of the first two volumes: it was never about the aliens."--Booklist, starred review   "A haunting, unforgettable finale."--Kirkus Reviews   "Yancey doesn't hit the breaks for one moment, and the action is intense, but the language always stays lyrical and lovely. It's a satisfying end to an impressive trilogy, true to the characters and the world Yancey created."--Entertainment Weekly   "Yancey has capped off his riveting series with a perfect ending."--TeenReads.com   "[T]he ending provides both satisfaction and heartbreak."--Publishers Weekly   "Yancey's writing is just as solid and descriptive as in the first two books....What Yancey does beautifully is reveal the human condition."--Examiner.com "Rick Yancey sticks the (alien) landing in the action-packed finale to his The 5th Wave invasion saga . . . . And the author gives us a major dose of girl power as well, pairing Cassie and Ringer for an uneasy alliance that provides the best moments in this fantastic series' thought-provoking and satisfying conclusion."--USA Today Praise for The 5th Wave Now a major motion picture starring Chloë Grace Moretz "Remarkable, not-to-be-missed-under-any-circumstances."--Entertainment Weekly "A modern sci-fi masterpiece . . ."--USAToday.com   "Wildly entertaining . . . I couldn't turn the pages fast enough."--Justin Cronin, The New York Times Book Review Praise for The Infinite Sea  "Heart-pounding pacing, lyrical prose and mind-bending twists . . ."--The New York Times Book Review "Impressively improves on the excellent beginning of the trilogy."--USA Today "An epic sci-fi novel with all the romance, action, and suspense you could ever want."--Seventeen.com   Books in the series: The 5th Wave (The First Book of The 5th Wave) The Infinite Sea (The Second Book of The 5th Wave) The Last Star (The Third Book of the The 5th Wave) ...Show more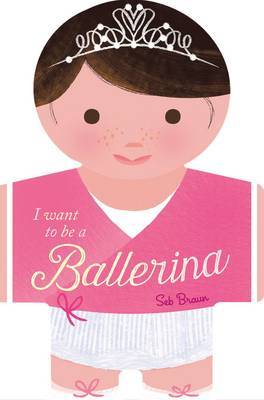 $19.99
AUD
Category: Picture Books
A bright, bold, pick-up-able board book that is big in size and big on fun! Find out what it's like to be a ballerina, a doctor, a pilot and more, and learn lots of words along the way. Engaging, appealing and very enticing!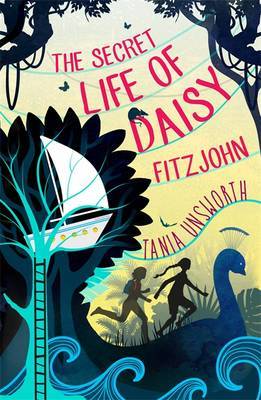 $15.99
AUD
Category: Childrens
11 year old Daisy has never seen the outside world. She has lived with her mother in their family home, the splendid but crumbling Brightwood Hall. But when one day her mother doesn't come home and a strange man arrives at the house, Daisy must use her wits to survive. This enthralling story of a young girl's physical and mental journey is beautifully imagined by Tania Unsworth, and readers will be completely transported by the unique magic of Daisy's world. ...Show more
$19.99
AUD
Category: Young Adult
"I hate the label Selective Mutism - as if I choose not to speak, like a kid who refuses to eat broccoli. I've used up every dandelion wish since I was ten wishing for the power to speak whenever I want to. I'm starting to wonder if there are enough dandelions.' After losing her best friend that night, Piper Rhodes changes schools, determined that her final year will be different. She will be different. Then she meets West- school captain, star soccer player, the boy everyone talks about. Despite her fear of losing everything all over again, they fall in love without Piper ever speaking one word to West. But can a love mapped by silence last? A story of doubt, love, friendship, and the power of words we say and those we don't." ...Show more

$16.99
AUD
Category: Childrens
This hungry dragon is ready for a yummy meal. He eats and eats and eats-and eats! Soon, he's as big as a house! Can anything fill this greedy gobbler's guts?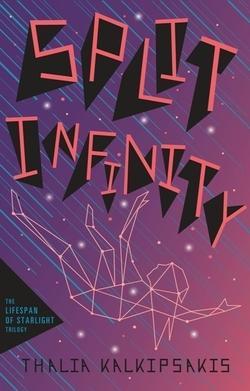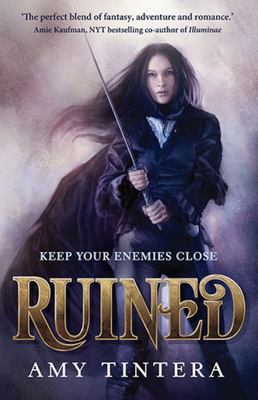 $16.99
AUD
Category: Young Adult | Series: Ruined
Emelina Flores has nothing. Her home in Ruina has been ravaged by war; her parents were killed and her sister was kidnapped. Even though Em is only a useless Ruined - completely lacking any magic - she is determined to get revenge...Her plan is simple: She will infiltrate the enemy's kingdom, posing as the crown prince's betrothed. She will lead an ambush. She will kill the king and everyone he holds dear, including his son...The closer Em gets to the prince, though, the more she questions her mission. Her rage-filled heart begins to soften. But with her life - and her family - on the line, love could be Em's deadliest mistake. ...Show more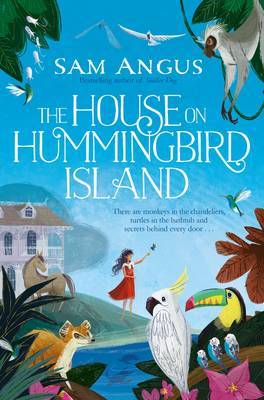 $14.99
AUD
Category: Young Adult
'We're going to a fine place,' Idie told Homer to console him, 'with gullies and monkeys and hummingbirds.' Idie Grace is twelve when she inherits a grand old house on a Caribbean island, and is sent away from grey old England to a place where hummingbirds hover and monkeys clamber from tree to tree. As a lady of property Idie can do as she pleases, so she fills the house with exotic animals, keeps her beloved horse in the hallway, and carries a grumpy, talking cockatoo called Homer on her shoulder. But the island house holds as many secrets as it does animals, and the truth behind Idie's inheritance is the biggest secret of all ...Perfect for fans of Eva Ibbotson and Katherine Rundell ...Show more
$29.99
AUD
Category: Early Readers
The first Australian cricket team to tour England was a group of Aboriginal stockmen. This is their story. In 1868 a determined team of Aboriginal cricketers set off on a journey across the world to take on England's best. Led by star all-rounder Johnny Mullagh, and wearing caps embroidered with a boome rang and a bat, they delighted crowds with their exceptional skill. From the creators of Jandamarra, this is the remarkable story of the real first 11. ...Show more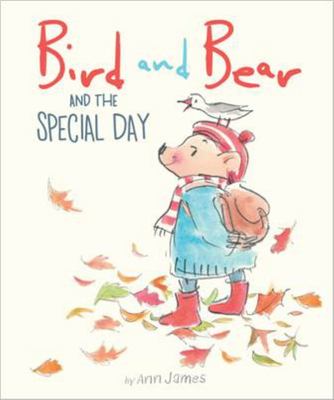 $19.95
AUD
Category: Childrens
Bird and Bear are the best of friends. It's Bird's birthday and she has a very special day planned - they are going to the park. This early learning picture book looks at opposites, shadowplay, and friendship. A beautiful follow-up picture book to Bird and Bear by award-winning illustrator Ann James. Ex plores early learning concepts - great for sharing!Perfect gift book for 2+ age group. ...Show more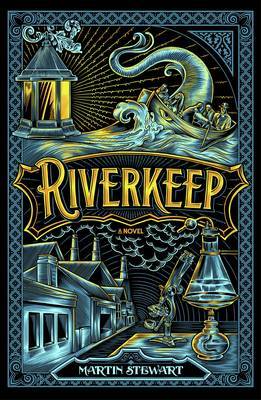 $19.99
AUD
Category: Childrens
Fifteen-year-old Wulliam is dreading taking up his family's mantle of Riverkeep, tending the river and fishing corpses from its treacherous waters. But then everything changes. One night his father is possessed by a dark spirit, and Wull hears that a cure lurks deep within the great sea-beast known as t he mormorach. He realizes he must go on an epic journey downriver to find it - or lose Pappa forever. ...Show more